Each week through the month of June we will be featuring one fascinating photo from our collection of thousands and asking you to "Caption This!" We will share a photo via Email, Facebook, Twitter, and Instagram and ask you for your funniest, wittiest, or most captivating caption. The following week we will feature the top three responses and tell you the real story behind the photo. To join in on the next contest, subscribe to our email list or follow us on Facebook, Twitter, and Instagram.
May 14 Photo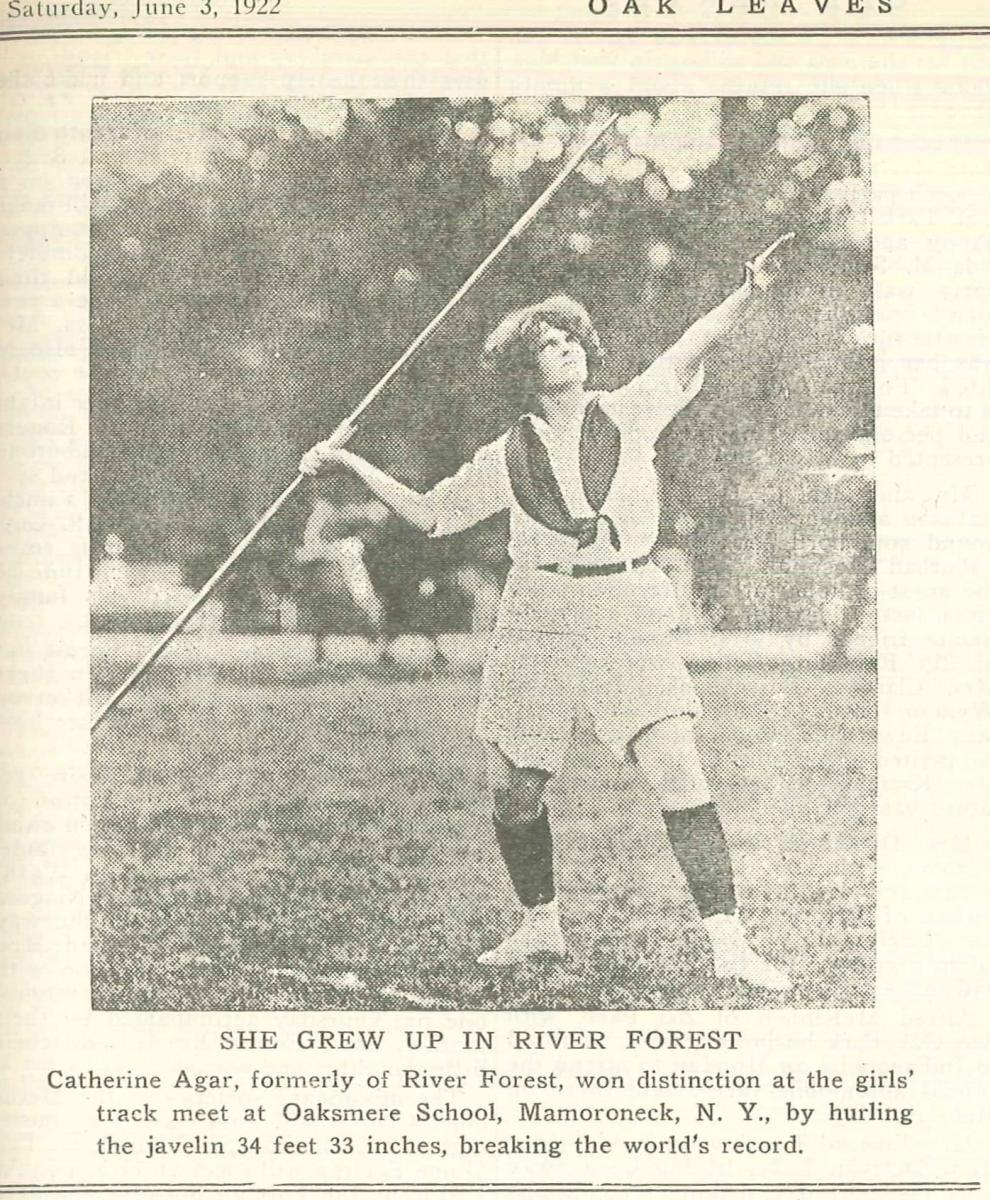 Below are the top three entries from the May 14 "Caption This" photo contest.
1. "How Mrs. Burroughs kept busy while Edgar wrote his books!"- Clyde W.
2. "Mr. President, your vaccination is ready."- Jay C.
3. "Captain of the Oak Park Pigeon Removal Squad"- Bill and Joann H.
All other entries:
"Fighting Covid-19!"- Lornetta H.
"Oak Park Coffee Shop proprietor Java Lynn aims for bigger business in a competitive field."- milohio
"Empowered--Diana the Huntress takes aim on the future."- Edgar H.
"Here's at you virus!"- Joyce P.
"Sid Finch's Grandma"- Dan K.
"To the Moon, Alice"- Robert G.
"Darned kite-eating tree!"- Randall T.
"Aim for Trump's EGO but at least stab him in the..."- Jerry E.
"Despite her best efforts, Beulah's continued attempts to make black socks with white shoes catch on simply failed to gain traction."- Jay C.
"Not another highrise!"- Jay C.
"No highrises around Unity Temple!"- Jay C.
"Are you sure this is the best way to get into the Space Force?"- Jay C.
"After reading Tarzan of the Apes ten year's prior, she always aspired to play the role of Jane!"- Deborah B.
"Godzilla! I am taking you down."- Ina S.
"Javelin Jane"- Jan D.
'"Don't stand so close to me,' warns Jabby Jane a local Dear Old Oak Parker, as she demonstrates her social distancing technique."- Beth N.
"Ms. Ruth's nephew suggested pointing to where the lance should fly." - Marlene S.
"Birdy birdy in the sky, why did you…"- Mike S.
 "Take this, Jim Thorpe!" –Bill and Joann H.
 "Much more fun than half court basketball!"- Bill and Joann H.
 "Wait till you see the size of the bow we use for our Archery contests!"- Bill and Joann H.
"Can't leave my house, so I am sending my first vote for Mayor of Oak Park to my polling place."- Bill and Joann H.
"This should go far enough to get rid of one of those pesky River Forest residents."- Bill and Joann H.
"I sure hope this practice pays off, and I make the Jarts team!"- Kenn S.
And now for the real story behind this photo:
Pictured here is Kathryn Agar (1902-1987), at one time the world record holder in the women's javelin throw. This curious event--called the combined right and left arm javelin throw (or the two-handed javelin throw), saw athletes throw several attempts with each arm, then add together the best scores from each arm. Her winning effort of 134 feet, 3 ½ inches, was over 12 feet further than the previous record held by a French girl. Kathryn traveled to Paris in August 1922 as one of 13 members of the U.S. team competing in the first international Women's Olympic (or World) Games, which attracted 77 participants from 5 countries. This gathering was not an official part of the sanctioned IOC games.
Kathryn Agar was the daughter of James S. and Minnie Adele Agar; her father was president of Agar Meatpacking Company, which was founded by her grandfather in 1866. The Agar's lived on the 500 block of Thatcher in River Forest for only a few years from about 1904 or 1905 to 1909 when they returned to Chicago. She was educated at private schools, and her family had mixed feelings about her athletic prowess. Her sister, Ruth, married a River Forest neighbor, Wilson A. Jaicks. Following Ruth's early and sudden death, Wilson and Kathryn Agar married. Her nephew, John G. Agar (her brother's son), was the first husband of Shirley Temple in the 1940s.
Kathryn Agar Jaicks lived in Lake Forest, Illinois the rest of her life where she was a successful real estate executive. Sadly, she never resumed her competitive athletic career.