Remembering Christmas Past at Marshall Field's
Date:
December 5, 2020 - 3:00pm
Description:
For many Chicagoans, no Christmas season was complete without a visit to Marshall Field's, the city's grande dame of department stores. This illustrated talk traces the store's beloved holiday traditions, including the Walnut Room Christmas tree, the holiday window displays, the toy department, Cozy Cloud cottage, and the Christmas catalog. See family photos with Santa Claus over the years and peek behind-the-scenes at the employee party. And of course, meet Uncle Mistletoe and his family.
Please join us online for a virtual presentation when noted author, historian, and actress Leslie Goddard shares a fun and fascinating look at one of Chicago's most beloved holiday traditions.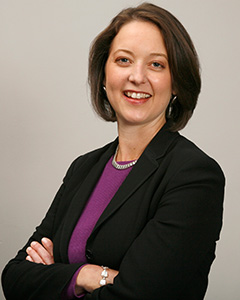 Leslie Goddard is an award-winning actress and scholar who has been presenting history programs for more than ten years. She holds a Ph.D. from Northwestern University specializing in American studies and U.S. history as well as a master's degree in theater. A former museum director, she is the author of two books on history and currently works full-time as an author and public speaker. Her programs have been presented for hundreds of museums, libraries, senior centers, clubs, and other organizations around the country. 
Visit our online store to order tickets. Once you are registered, we will email you a link to the Zoom meeting before the event.