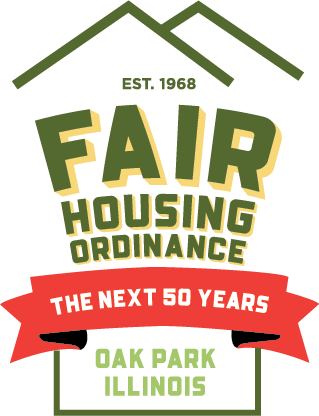 No one doubts that Oak Park's decision to embrace racial integration 50 years ago changed the community forever. But to many, the 5-2 vote by the village board in favor of a Fair Housing Ordinance in May 1968 is the whole story.
To commemorate this anniversary, Oak Park River Forest Museum has developed a special exhibit. Open House: The Legacy of Fair Housing tells the story of how the community grappled with race before the 1960s and how the 1968 Fair Housing Ordinance sparked changes which still shape our villages today. It also sets the stage for the next 50 years, raising questions about how the communities consider and address issues surrounding housing, race, education, and participation. 
This exhibit is open during regular museum hours. Click here for more information on how to plan your visit.
In addition, The Historical Society of Oak Park and River Forest has convened a steering committee to mark the 50th anniversary of this landmark legislation with a variety of events throughout the coming year. This diverse group includes the Village's Community Relations Commission, the Oak Park Regional Housing Center, the Board of Realtors, the Oak Park Art League, Dominican University, Concordia University, and representatives from village government and educational institutions. See our Calendar pages and visit the following websites for more information.
Oak Park Regional Housing Center
Village of Oak Park Community Relations Commission
Oak Park Area Association Board of Realtors
Join us on Tuesday, January 22 at Dominican Univeristy for "Examining Segregation 50 Years After the Fair Housing Act". Click here to learn more.