Michelle McNamara
Birth/Death Dates:
Resident Dates: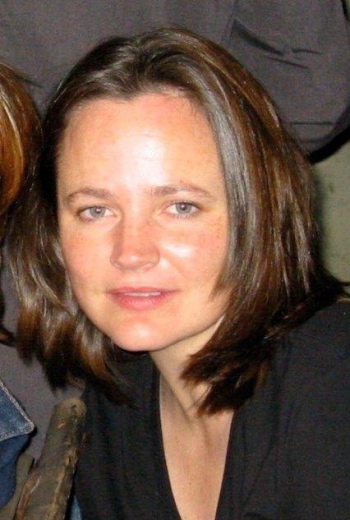 The youngest of five children, Michelle Eileen McNamara was born in Oak Park in 1970. McNamara was raised Irish Catholic and attended St. Edmund's. She was a curious child with an interest in writing. McNamara served as the editor of the student newspaper Trapeze during her senior year at Oak Park River Forest High School. McNamara went on to graduate with a bachelor's degree in English from the University of Notre Dame and a master's degree in creative writing from the University of Minnesota.
When Michelle was 14, Oak Parker Kathleen Lombardo was murdered just blocks away from the McNamaras' home. McNamara became fascinated with the case and even snuck out to find the broken pieces of Lombardo's Walkman in the alley where the crime was committed. The murder was never solved. McNamara wrote in her website True Crime Diary, "I trace my obsession to the moment in the alley with the pieces of Walkman when I was 14. Kathy Lombardo was gone. She wasn't coming back. But he, whomever he was, was still out there. The hollow gap of his identity was violently powerful to me."
Michelle later moved to Los Angeles to be a writer primarily for television and film. In Los Angeles she met comedian Patton Oswalt. The two married in 2005 and had a daughter, Alice, in 2009.
McNamara's website True Crime Diary was created in 2006. Over a hundred unsolved crimes were detailed and analyzed on her website. In 2013 and 2014, McNamara wrote articles about the Golden State killer for Los Angeles Magazine, originating the name "Golden State Killer". She signed a deal with Harper Collins to write a book about the unsolved murders.
Michelle McNamara died suddenly on April 21, 2016. Her book I'll Be Gone in the Dark: One Woman's Obsessive Search for the Golden State Killer was posthumously released in February of 2018 and reached critical acclaim, remaining on the New York Times Best Seller List for over eight weeks. As of April 2018, production of a documentary series based on I'll Be Gone in the Dark was underway.
Submitted by Olivia Kerr, July 2018
Sources: True Crime Diary, Wikipedia, Wednesday Journal