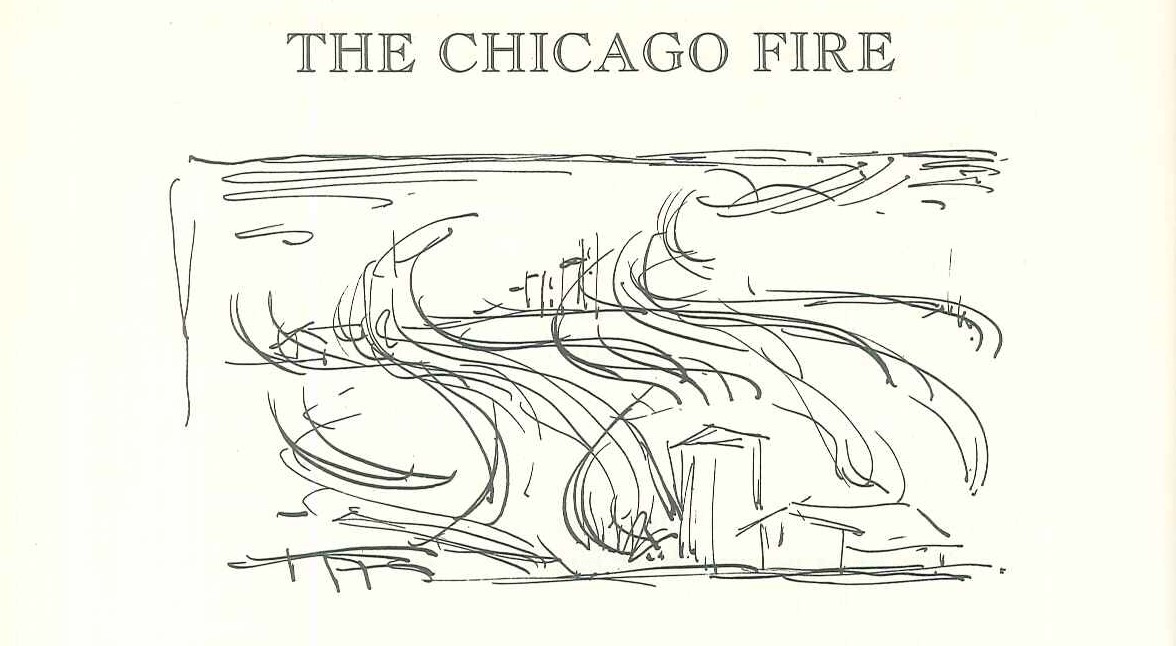 Great Chicago Fire moves Chicagoans Westward
The Great Chicago Fire began on the night of October 8, 1871, and raged through the next day, until rain on October 10 aided firefighting efforts. More than 17,000 structures were destroyed; Chicago merchants who lived in Oak Park were wiped out.
James B Herrick, a grandson of Kettlestrings described how "as soon after the fire as it was deemed safe, Oak Park citizens, especially the housewives, collected sandwiches, crackers, hard-boiled eggs, milk, coffee, and other suitable foods to send to the sufferers." His grocer father and A.T. Hemmingway (Ernest's grandfather) drove "through the still hot streets and to the sands of the lake shore on the North Side and distributed the food."[i]
Edwin O Gale's pharmacy business in the city was destroyed. Joseph Kettlestrings loaned Gale $10,000 to restart his business, and William Steiner, who owned a general store in Oak Park, offered Gale unlimited credit with no interest for a year, to restock.
Oak Park's established rail transportation placed it favorably for people who wanted to move out of the city after the fire. In the Oak Ridge area land that sold for $1,000 an acre in 1871 had jumped to $3,000 by 1874, but could still be had for $700 an acre in Ridgeland.[ii] There was rapid commercial development in the first few years after the fire. As business and population boomed, the railroad station was moved to the new commercial center east of Harlem in 1872.
Ironically, with Chicago's new fire resistant building codes, wood frame homes in some outlying areas could be built less expensively than brick homes in the city.[iii]
The Great Chicago Fire left an estimated 300 people dead and 100,000 others homeless. Damages were estimated at $200 million.
The same day the Great Chicago Fire began, a fire broke out in Peshtigo, Wisconsin, in which more than 1,000 people perished.[iv]
---