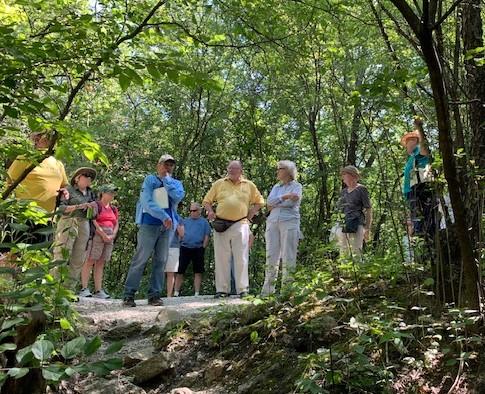 Date
October 22, 2022 - 10:00:am — 11:30:am
Description
Once the home of the eponymous Wallace Evans Game Farm, history here is shared by Native Americans, early settlers, a 1930s Civilian Conservation Corps camp, and now generations of hikers, bicyclists and fans of nature. We'll walk past a marsh and through woods along the Des Plaines River that are home to diverse flora and fauna. Along the way we might meet Wallace Evans and his father Samuel, Ernest Hemingway, and the mostly anonymous CCC workers. As with most history, many questions remain, particularly about the CCC camp. We'll be delighted to hear any stories or information visitors can bring with them.
Tickets are $10 each or $8 for members, and spaces are limited. Click here to purchase tickets in our online store. Please wear comfortable walking shoes, and bring your own water if needed. No refunds will be given for reservations cancelled less than 24 hours prior to the event. For questions, call 708-848-6755.
This tour will be led by retired naturalist John Elliott. Evans Field Forest Preserve is west of Thatcher Avenue at the intersection with Bloomingdale. Meet at the east end of the parking lot at 10 a.m. on the day of the walk.