The Jeanette S. and Ellis K. Fields Research Center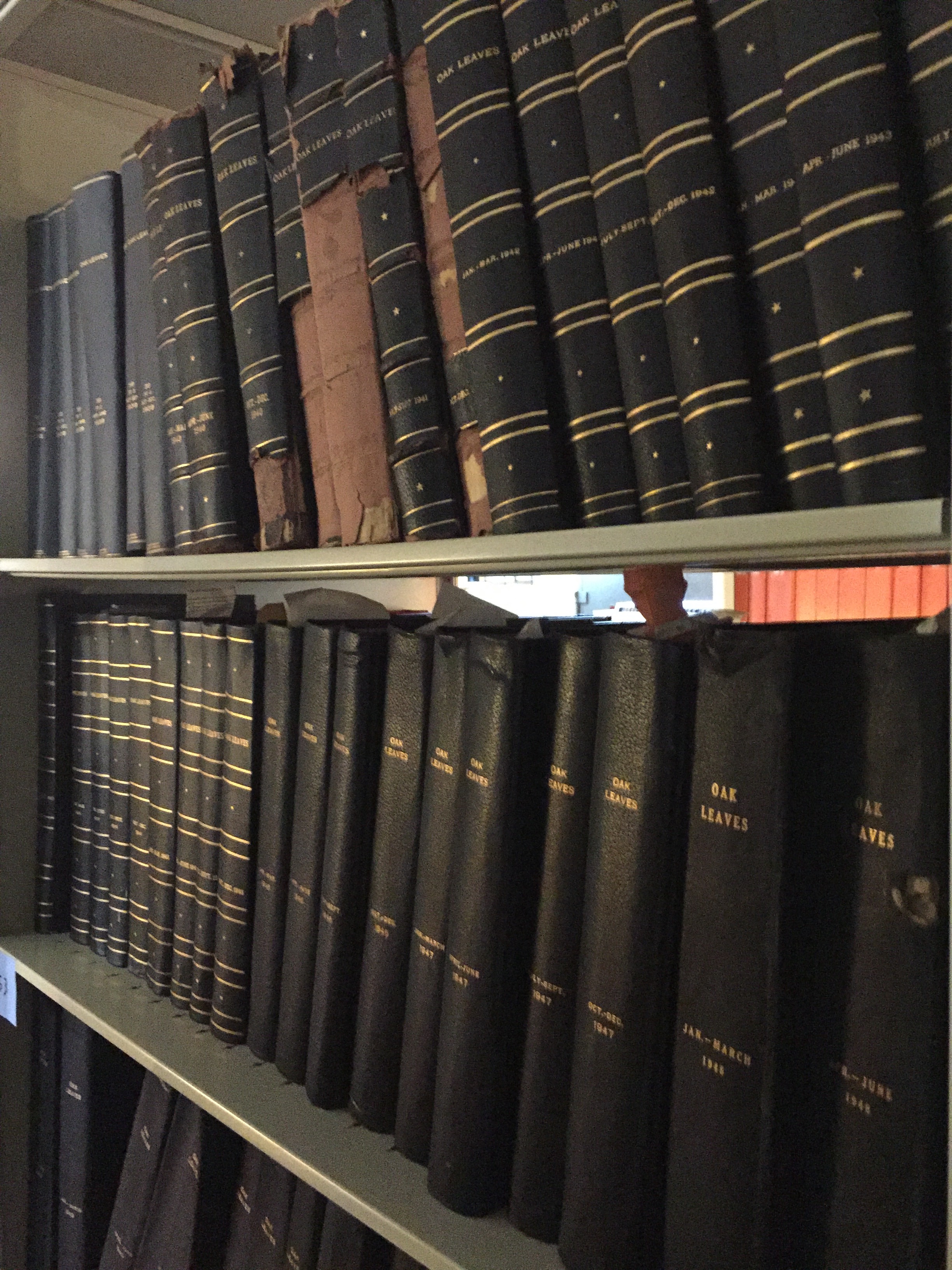 The Fields Research Center is open during regular Museum hours, and regular admission rates apply for research visits.  An appointment is not required, but we strongly recommend calling (708) 848-6755 or emailing oprfhistorymatters@sbcglobal.net in advance to arrange your visit so we may be certain that space is available and that staff will be available to assist you with materials retrieval and Research Center orientation.
Want to do research with us but can't make it to the Museum and Research Center? We offer research service for a fee of $25 per hour and photo scanning/printing service based on type and use of image. Please call 708-848-6755 or email oprfhistorymatters@sbcglobal.net for more information.
Oak Park River Forest Museum is home to an outstanding collection of artifacts, records, photographs, books, monographs, newspapers, clippings, ephemera, and other historical resources about the Oak Park-River Forest area and the people who created these remarkable villages. The Fields Research Center makes this wide range of material available to homeowners interested in their house history, middle school and high school students undertaking research projects, genealogists, journalists, government officials, college and graduate students, authors, local business owners, and other researchers and interested residents. 

In recent years we have assisted the staff of the PBS science series Nova with their documentary Forgotten Genius, about the life of Dr. Percy Julian; author Nancy Horan with her bestselling novel, Loving Frank; WTTW Public Television with Chicago's Western Suburbs: From Prairie Soil to Prairie Style,with Geoffrey Baer; and Ken Burns production company, Florentine Films, with their documentaries Frank Lloyd Wright and Hemingway. We have also assisted the authors and supplied photographs for virtually every Oak Park and River Forest history written in the last 20 years.
In Memoriam:  Jeanette S. and Ellis K. Fields
Shortly before her death in 2014, Jeanette Fields generously donated $100,000 to The Historical Society of Oak Park and River Forest's Capital Fund in memory of her husband, Ellis, who passed away in 2003. Jeanette and Ellis Fields were both brilliant people with an insatiable thirst for learning and a deep commitment to sharing their knowledge. Our research center is dedicated to the memory of this remarkable couple who shared so much of their talent and energy with our communities and with the world.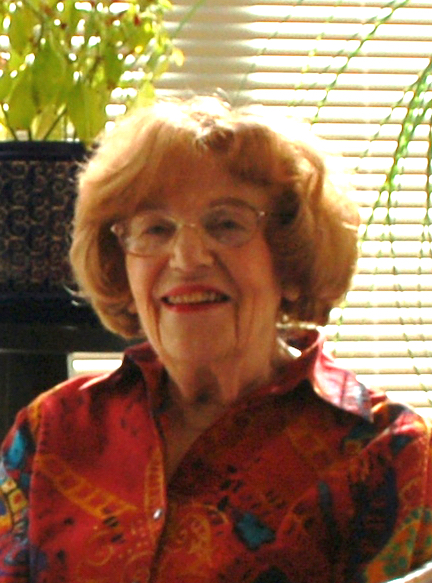 Jeanette S. Fields was a founder and the first Executive Director of the Chicago Architecture Foundation and a leader in efforts to identify and preserve significant buildings. She created the CAF docent training program and started the Chicago Architecture Tours that have become so popular with tourists and residents alike. But her love of architecture went much deeper than just the beauty of the buildings. She viewed architecture in the context of the community. The cultural heritage, the community history, the architect's biography-- these were equally important parts of a structure's story. For Jeanette, the story behind the building was every bit as important as the building itself.
In 1970, the same year she became Executive Director of CAF, Jeanette and Ellis bought Frank Lloyd Wright's 1901 Davenport House in River Forest. It was in terrible condition, but the Fields worked tirelessly to bring it back to life. Jeanette quickly became involved in the local community. She and a group of like-minded architecture devotees joined together to start the acquisition and restoration of the Frank Lloyd Wright Home and Studio. Her efforts led directly to today's Frank Lloyd Wright Trust. She was one of the founders of the Hemingway Foundation of Oak Park and served on the boards of numerous architectural foundations and committees. And she was also an early, ardent, and steadfast supporter of the Historical Society.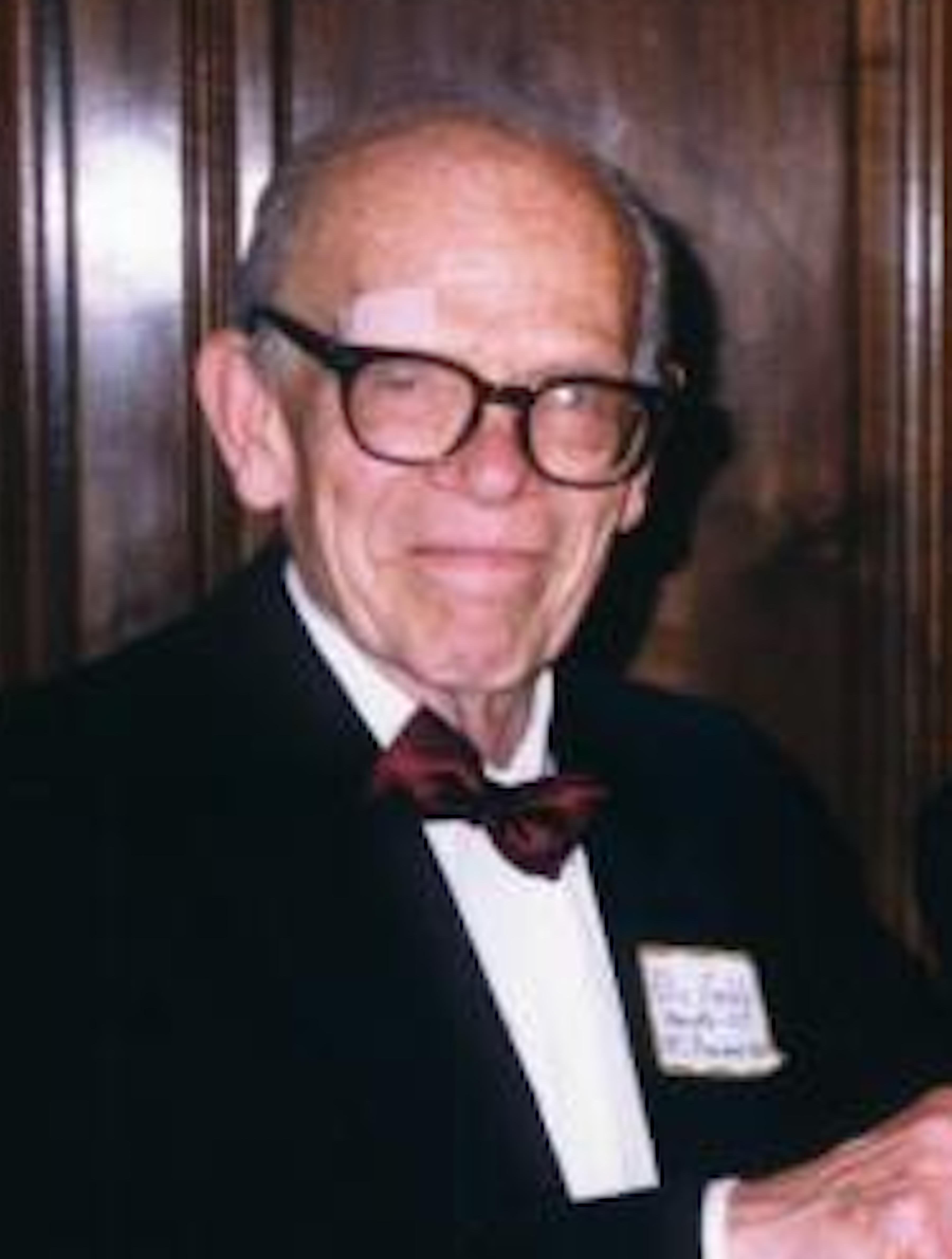 Ellis K.  Fields was often described as a "renaissance man." A brilliant chemist by profession, he graduated from high school at age 16 and received his PhD from the University of Chicago at 21. Over his lifetime he earned 220 patents for chemical processes and engineering and had 123 articles published in academic and professional journals. He worked as an industrial chemist with Amoco Corporation for over 40 years; he taught graduate level chemistry; and he served as president of the American Chemical Society. But his interests went far beyond chemistry. He was also a passionate advocate for wildlife conservation, a member of the Board of Directors of Brookfield Zoo, a human rights advocate, a talented violinist, an avid hiker, and an amateur winemaker. But, perhaps most important, he is remembered as a kind, gentle, generous man with an endless curiosity about the world.