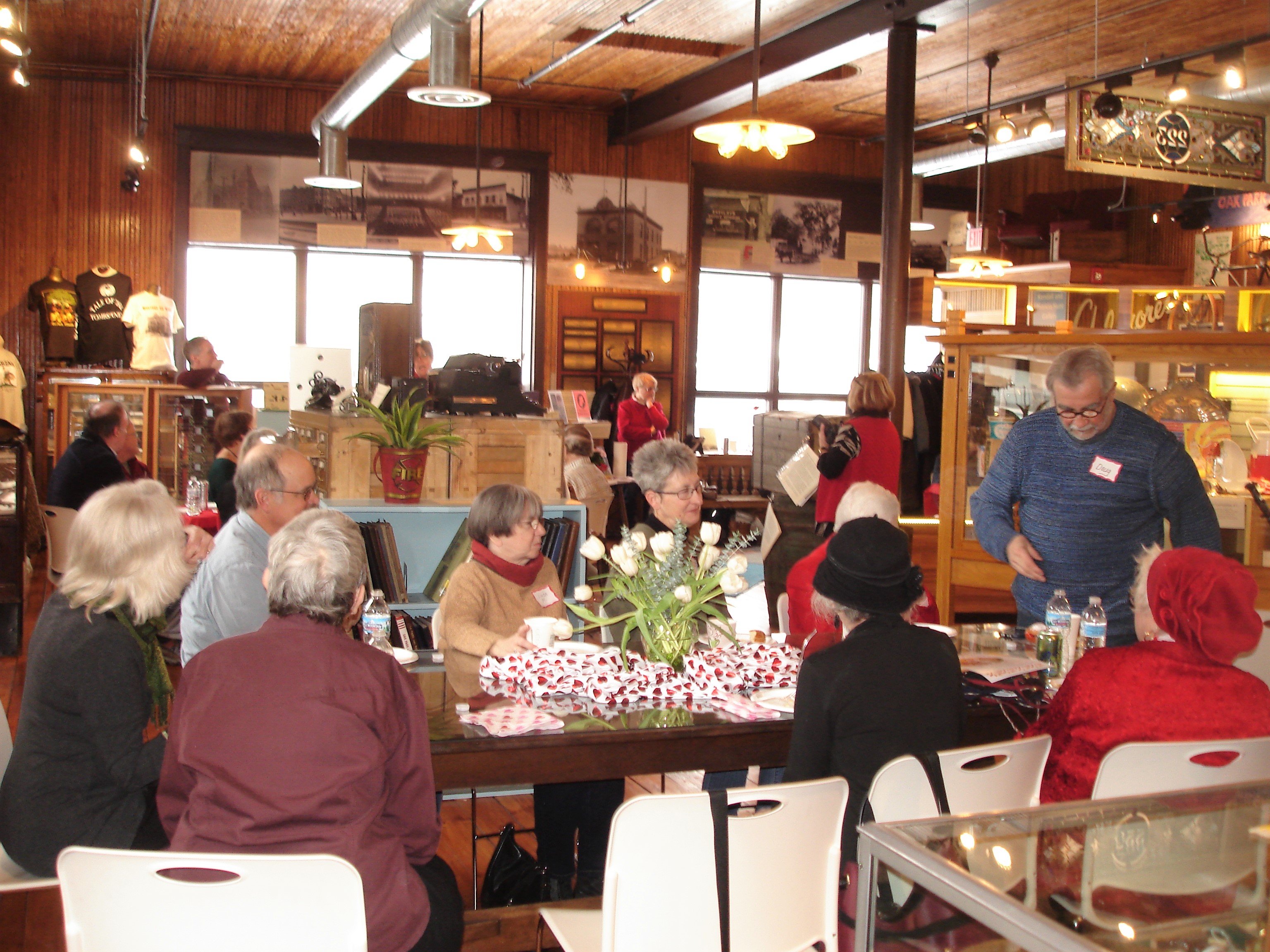 Located at 129  Lake Street in a designated Oak Park Landmark—the 1898 Cicero Fire House No. 2— Oak Park River Forest Museum is an ideal venue for your private event. Our building offers an impeccable combination of architectural beauty, historic significance, and modern amenities that will make your event a unique and memorable experience. Whether it is a business meeting, a reunion, a club meeting, a milestone birthday, a cocktail reception, or any function with fewer than 100 guests, your event here will not be forgotten.
The first floor, which is fully accessible, features original wood floors, walls and ceilings, reproduction light fixtures, and exhibits about Oak Park and River Forest. The second floor, which is currently reached only by climbing a flight of stairs, includes a kitchenette with refrigerator and microwave, a carpeted meeting space, and exhibits on the community's history. Two firepole holes act as skylights between the two floors. All rentals include 75 chairs, a podium, limited AV equipment, use of refrigerator and microwave, and use of the facility's two restrooms (one on each floor; both are unisex with accessible fixtures). Two 4- ft. folding tables are also available for use during rental events.
We also offer special reduced rental rates for registered not-for-profit organizations.
Tell us how we can help with your event
Fill out this Rental Inquiry form and we will contact you within two business days to discuss your special event and answer any questions you may have.
Click here for a downloadable PDF copy of our Museum Rental Policy.