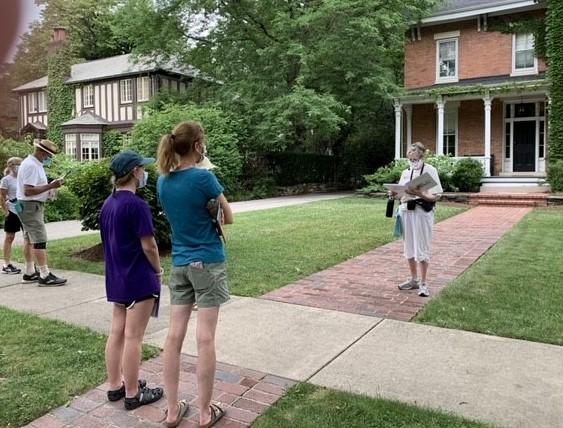 Date
September 24, 2022 - 10:00:am — 11:30:am
Location
River Forest Methodist Church
7970 Lake Street
River Forest, IL 60305
United States
Description
The Street of Dreams: Founding Families and Early Architects of Keystone Avenue.
Meet us at the River Forest Methodist Church for a stroll through River Forest history. Learn about the oldest commercial building, the architect of the Methodist Church, the "power couple" who helped bring the Columbian Exposition to Chicago, and much more as we take a sidewalk tour down the stretch of Keystone Avenue known as "The Street of Dreams."
Our annual housewalk this year featured interior tours of many homes in this area of River Forest. Now, learn more about the history and development of this beautiful neighborhood!
This tour will start in front of the River Forest United Methodist Church (Lake St. between Keystone and Thatcher Aves.) promptly at 10am and will last approximately 90 minutes. The tour is entirely outdoors, so facemasks are optional.
Tickets are $10 (or $8 for members) and may be purchased in our online store or by phone at (708) 848-6755.
Private group tours may be booked by special arrangement. Contact the museum for more information. No refunds will be given for reservations cancelled less than 24 hours prior to the event.