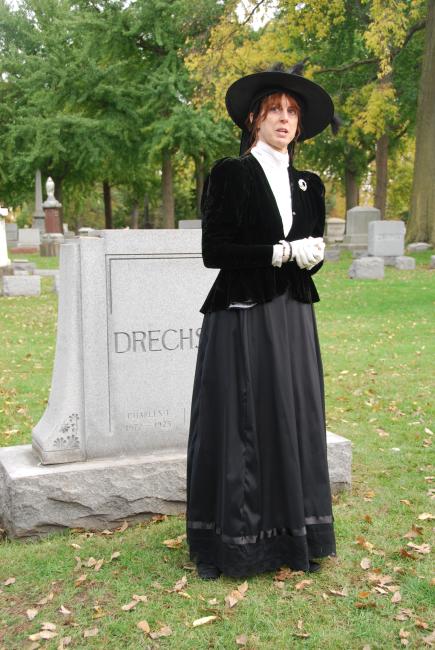 Location
Forest Home Cemetery
863 Des Plaines
Forest Park, IL 60130
United States
Description
Don't miss our annual Tale of the Tombstones Cemetery Walk on Sunday, October 15, where we will host a walking tour of Forest Home Cemetery and feature actors portraying a handful of the notable people laid to rest there. This year, our theme is celebrating the 150th anniversary of Oak Park and River Forest High School, and we will highlight people who have made their mark in education in our community.
The weather forecast has turned clear for this afternoon, so we will proceed as normal with the tour!
Advance registration has closed. Please purchase tickets at the main entrance of Forest Home Cemetery between 12 and 1:30pm today.