No one doubts that Oak Park's decision to embrace racial integration more than 50 years ago changed the community forever. But to many, the 5-2 vote by the village board in favor of a Fair Housing Ordinance in May 1968 is the whole story.
Oak Park River Forest Museum's original exhibit Open House: The Legacy of Fair Housing tells the story of how the community grappled with race before the 1960s and how the 1968 Fair Housing Ordinance sparked changes which still shape our villages today. It also sets the stage for the next 50 years, raising questions about how the communities consider and address issues surrounding housing, race, education, and participation. 
Open House Pop-Up Exhibit
In 2022 OPRF Museum debuted a traveling exhibit exploring our community's effort to embrace integration and diversity. Below are supplemental resources to explore on this topic.
"Opening the Door: Oak Park's Fair Housing Ordinance"
In 2018 Joe Kreml, videographer for the Village of Oak Park, created this brief dramatized informational video regarding the history of fair housing in Oak Park, IL. 
Open House Featured Exhibit at Oak Park River Forest Museum
In 2018 OPRF Museum debuted the original exhibit "Open House: The Legacy of Fair Housing." The full exhibit is featured on the museum's second floor, where visitors can explore more information about the themes presented in this traveling version.
This exhibit is open during regular museum hours. Click here to learn more about planning your visit.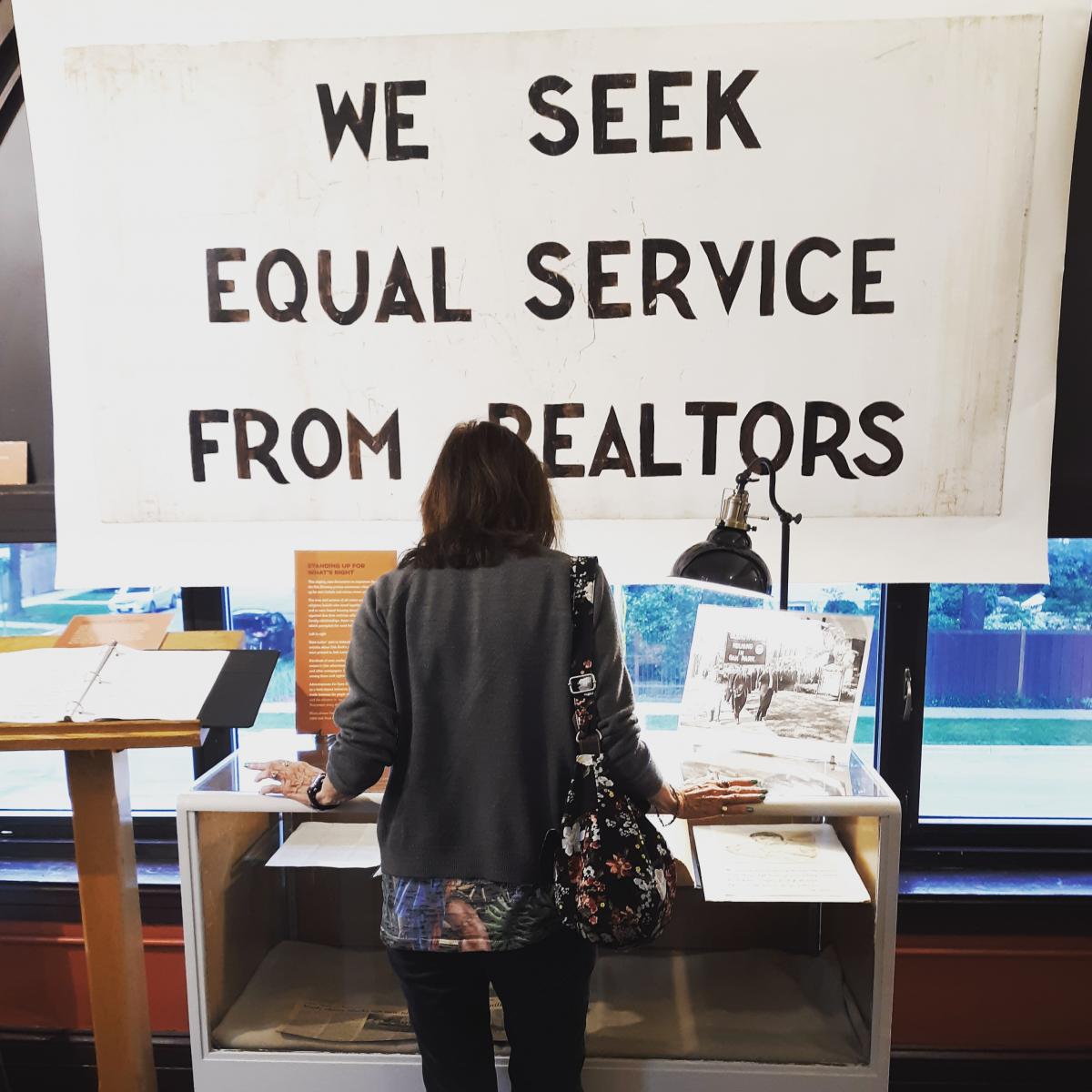 Black History Bike Tour
Developed in 2021 for the first annual Oak Park Juneteenth, our Black History Bike Tour guidebook includes 16 stops you can visit on your bike, in your car, or even on Google Maps. Click here to view the tour guidebook.
Unvarnished: Housing Discrimination in the Northern and Western United States
Explore a free online exhibit on the history of discriminatory housing practices and segregation. 
Supported through an Institute of Museum and Library Services Museum Leadership Grant and the Healing Illinois Grant Program, a consortium of six history museums and cultural organizations from across the country--including Oak Park River Forest Museum--collaborated from 2017 to 2022 to research and present their community's history of exclusion. 
Click here to learn more about the Unvarnished project, and visit the online exhibit at UnvarnishedHistory.org