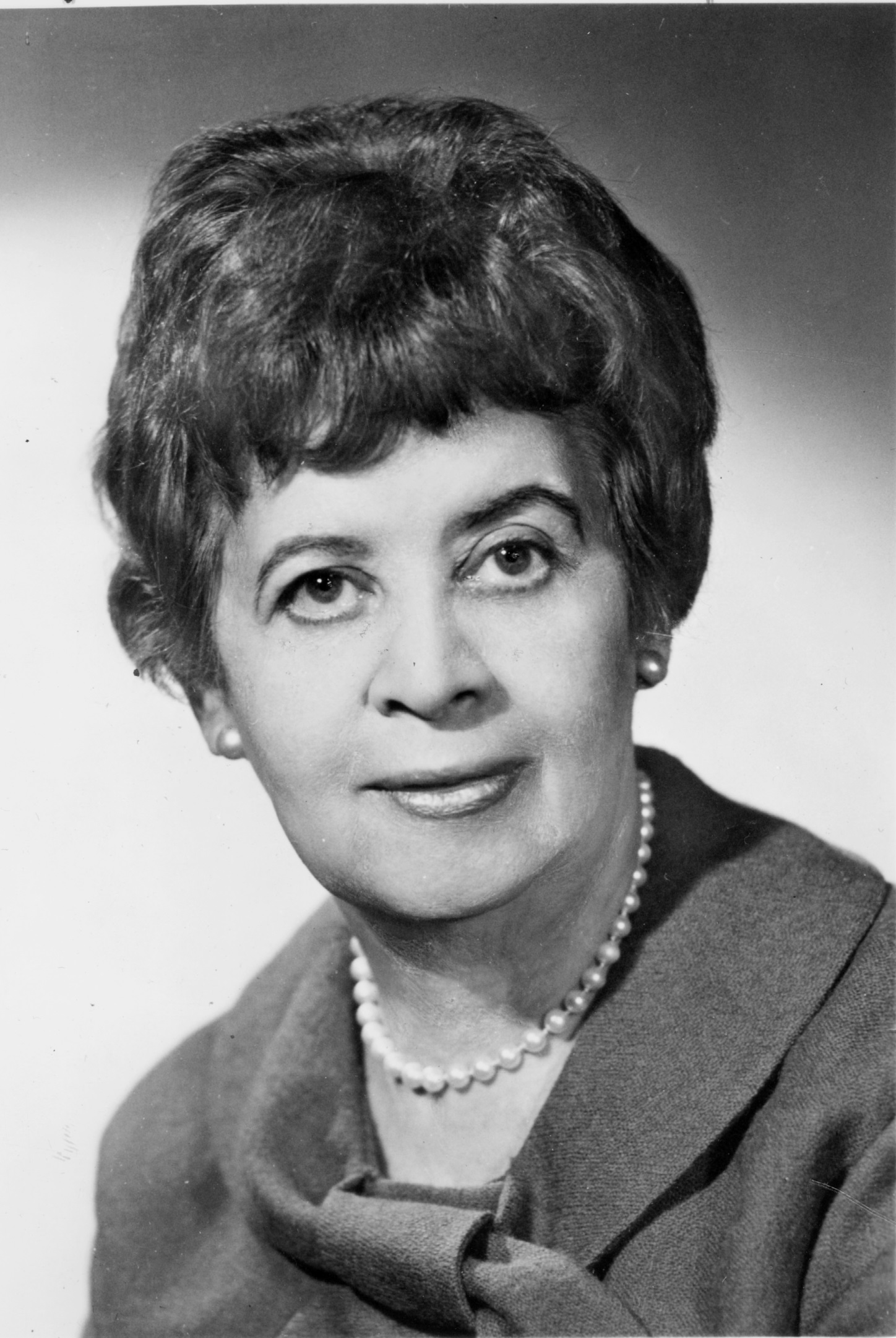 If Anna Julian had not been married to Dr. Percy Julian, she would probably be much more widely known today, because her accomplishments were quite substantial. Anna Johnson was born in Baltimore in 1901 to parents who valued education. She lived with an aunt in Philadelphia so she could attend the integrated West Philadelphia High School for Girls and went on to attend the University of Pennsylvania, where she received a BS in education in 1923 and an MA in Sociology in 1925. She also joined Delta Sigma Theta, a black sorority founded in 1918, currently the largest Black Greek letter sorority.
After receiving her MA, Anna worked as a caseworker for the Family Service Association of Washington, DC, and taught in New Jersey. In 1929 she returned to UPenn for graduate work, becoming the first black woman to earn a PhD in Sociology. She went on to work as a research assistant in Washington, DC, and met Percy Julian at Howard University, where he was then teaching.
In 1939 the family moved to Maywood, IL, and in 1950, the Julians moved to Oak Park. As the first African-American family to purchase a home in the "estate section," their arrival set off a series of unfortunate events, including fire bombings and death threats.
During the 1950s Anna served as vice president, treasurer, and bookkeeper for her husband's business, Julian Labs, while raising her family and being active in civic/civil rights/educational activities. The family joined First Congregational Church (now First United), and Anna was named a trustee and later elected board president of Rosary College (now Dominican University) in River Forest. She was also a board member of the Oak Park Education Foundation.
In 1970 Anna was appointed an Illinois delegate to the White House Conference on Children. She was a life trustee of MacMurray College in Jacksonville, IL, and a founding trustee of the Erickson Institute of Early Childhood Education. She was also a board member of the NAACP Legal Defense and Educational Fund, and served as treasurer and vice president of Links, a national organization of professional black women devoted to civic, cultural, and educational pursuits. During her lifetime she was recognized with many awards, three honorary degrees, and the Brotherhood Award from the National Conference of Christians and Jews, an organization in which she and her husband were early and active supporters. She was truly a bridge-builder who worked tirelessly to bring people together.
Compiled by Mary Ann Porucznik, Summer 2020