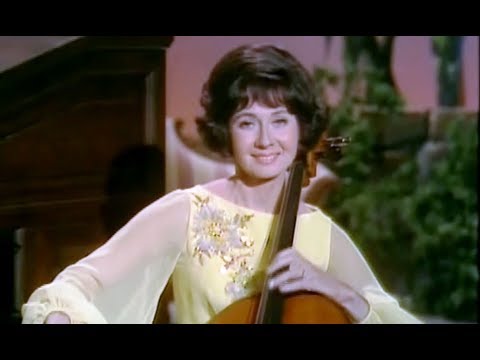 Charlotte Perry Harris, the only female member of the Lawrence Welk Orchestra, was born in Oak Park, spent her early years in Maywood and her teenage years in River Forest. The daughter of a music teacher/professional violinist mother and a business executive and amateur baritone father, her lifelong passion and artistry as a musician came early—at the age of three. Charlotte's mother started each of her pitch-perfect children on a musical instrument with Charlotte learning the piano before switching to her older sister's violin. When Charlotte accidentally broke the violin her mother decided she should play a more durable instrument, thus beginning her lifelong affinity for the cello--all before the age of five.
Charlotte was extremely active in her schools' music programs, attended multiple fairs and contests, bringing home 32 medals, and playing in a jazz combo throughout her childhood and teenage years. Even before her years at Oak Park and River Forest High School (OPRFHS), she turned professional and performed at local events. Charlotte played in symphony orchestras in Chicago and San Antonio and taught music and piano with her sister during World War II. With all these commitments, she chose to drop out of OPRFHS in her junior year. That same year, despite having no diploma, she met all the requirements and passed an entrance exam for Northwestern University; four years later, she received a Bachelor of Music degree.
With the degree and other accomplishments in hand, she tried to join the Chicago Symphony Orchestra but was denied because female musicians were not allowed. Seeing few prospects for a musical career in Chicago, she moved to Brentwood, CA, in 1956. She worked as a session musician for several bands and other venues, including the motion picture industry. She even appeared in the 1956 production of Around the World in 80 Days as a musician.
In 1961 Harris auditioned for the Lawrence Welk Orchestra by Welk himself. He asked her to play several popular songs, none of which she could remember by name. She asked him to hum a few bars, recognized them and played the pieces in the upbeat "Champagne Music" style of the orchestra. Welk asked her to appear as a guest cellist on two of his upcoming television shows and, after the second show, asked her to join the orchestra--the first and only woman to do so. She played on the show, at live concerts, on tour, and at the Hollywood Palladium on Saturday evenings. During her 17 years with the orchestra, she was regularly featured with pianist Bob Ralston and accordionist Myron Floren and performed with the Welk Singers in choral numbers. Harris left the show in 1978 and, with husband Ed Deveny--a concert pianist--opened the Deveny Music School in Palos Verdes, CA.
Asked in an interview about the best lesson she ever learned from Welk, Harris said Welk once told her "If you don't get better, you get worse," and she always saw that as words to live by.
She also said that shortly after joining the show, she learned her home in Brentwood was exactly two blocks from Welk's house and occasionally they drove to work together. In an odd coincidence, she learned that, while living in River Forest, she and Welk lived two blocks from each other as well.
Small world.
Submitted by Michael Guerin, September 2020
* For information on her fellow River Forester, Lawrence Welk, look on Hometown Legends, Lawrence Welk.
Sources:
Purple Pill.com, Welkshow.com, Find a Grave.com, YouTube Interview: The Lawrence Welk Show-Hawaii: Charlotte Harris