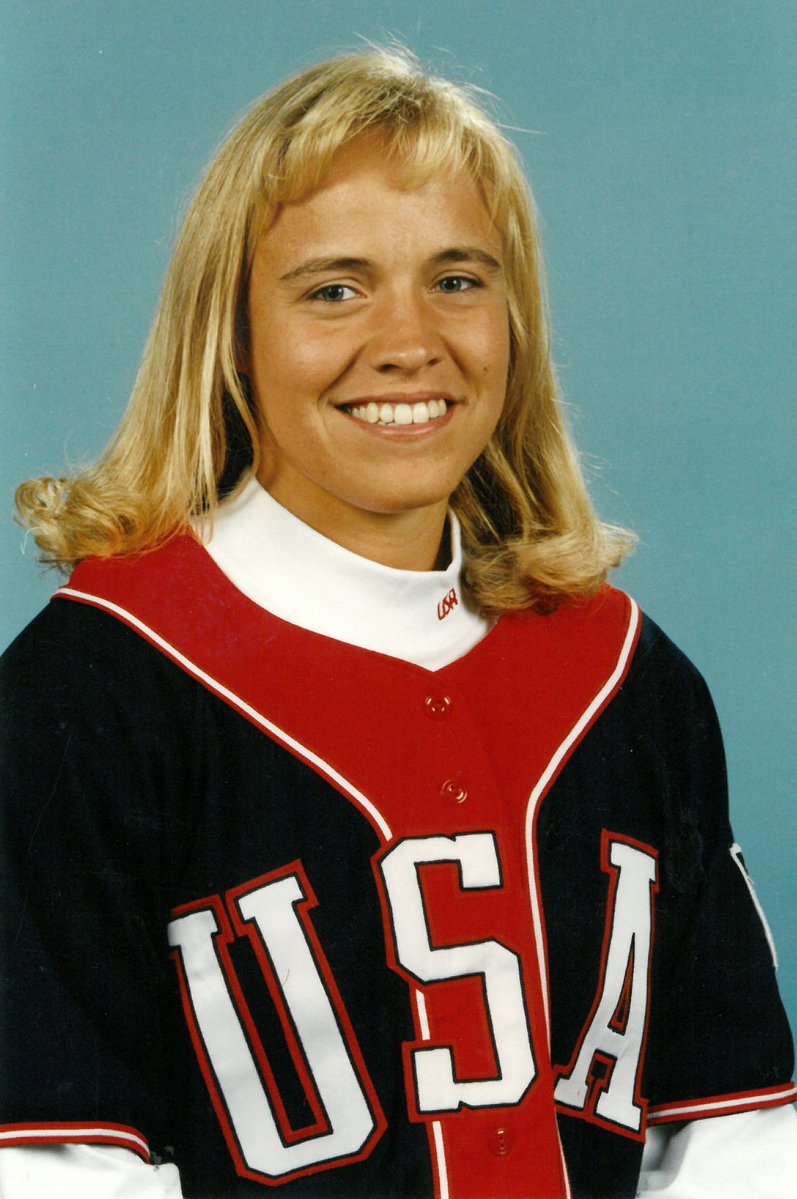 Dani Tyler grew up in River Forest and was a shortstop on the River Forest youth softball state title teams in 1987 and 1988. She graduated from Oak Park & River Forest High School in 1992 and received All-State honors in softball. Dani was honored with the High School's Tradition of Excellence Award in 2002.
Tyler attended Drake University and led the school to consecutive Missouri Valley Conference tournament titles in 1993 and 1994. She also won numerous medals while representing the U.S. in other tournaments, including the Pan-American games and the Softball World Championships.
After an outstanding collegiate career at Drake University, she was selected for the first U.S. Olympics softball team. The team went on to win the first Olympics gold medal in softball at the 1996 Atlanta games. Tyler played third base for her team. All told, Tyler played on the U.S. National Team from 1994-2000.
It was at the 1996 Olympics that her stellar softball record took a wrong turn. After hitting a home run against China, she neglected to touch home plate so the run did not count and the U.S. team lost the game by one run. It proved to be one of "life's lessons learned" for the athlete. Back then Tyler cried. Today she is able to laugh about it.
Tyler was inducted into the Missouri Valley Conference Hall of Fame in 2017.
Submitted by Pamela Lyons, April 2020