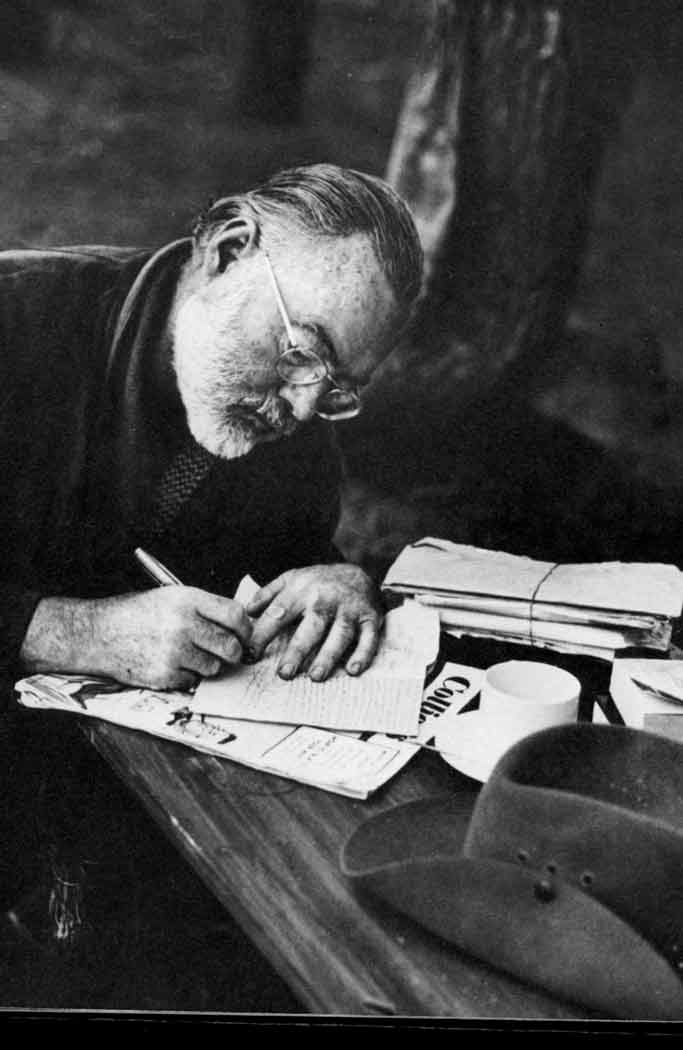 Ernest Hemingway (1899-1961) was born in Oak Park and lived in the village for nearly the first two decades of his life, completing his last formal education at Oak Park and River Forest High School.
After leaving high school he worked briefly as a reporter, before leaving for the Italian front during World War I; he was seriously injured and returned home within the year.
In 1922 Hemingway married Hadley Richardson, the first of his four wives, and the couple moved to Paris, where he worked as a foreign correspondent.
During his time there he met and was influenced by writers and artists of the 1920s expatriate community known as the "Lost Generation."
His first novel, The Sun Also Rises, was written in 1924.
Shortly after the publication of The Old Man and the Sea in 1952 Hemingway went on safari to Africa, where he was almost killed in a plane crash that left him in pain or ill-health for much of the rest of his life.
Hemingway had permanent residences in Key West, Florida, and Cuba during the 1930s and 40s, but in 1959 he moved from Cuba to Idaho, where he committed suicide in the summer of 1961.
His style of prose - sparse and lacking the Victorian flowery language that he disliked - has been emulated by generations of writers since. He wrote dozens of novels and short shories, became known around the world as a macho sportsman, and won both the Pulitzer Prize and the Nobel Prize for his writing.