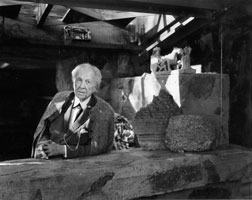 Frank Lloyd Wright (1867-1959) lived in Oak Park for two decades until 1910, launching a new type of American architecture, raising a large family with wife Catherine, and developing his flamboyant personal style. 
Wright believed that architecture should not be slavishly based on historic styles, but instead should be an organic art form that owes much to nature.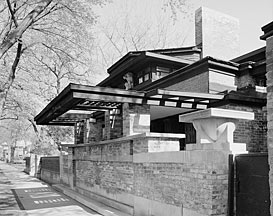 His Studio in Oak Park was a creative, fertile breeding ground of architects like William Drummond, Charles White, Jr., John Van Bergen, Marion Mahoney Griffin and many others who also collectively made a mark on architecture.
Tens of thousands journey from around the world each year to visit his Home and Studio on Chicago Avenue and numerous other buildings he designed, including Unity Temple on Lake Street.