Gladys Welge
Birth/Death Dates:
Resident Dates: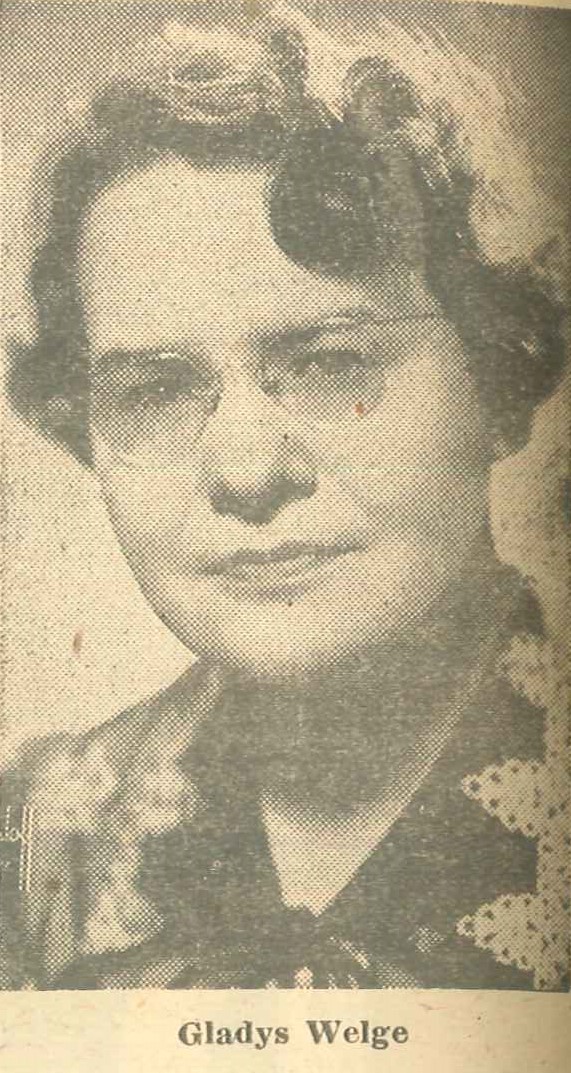 Women conductors of symphony orchestras are rare. According to the most recent data available from the League of American Orchestras, only 14.6 percent of U.S orchestra conductors at all levels — including youth and pop orchestras and choruses — are women. So imagine the scene in 1933 at the debut performance of the Oak Park River Forest Symphony, when Gladys Welge, a concert violinist and local music teacher, stepped up to the podium and tapped her baton. You couldn't blame the audience for being skeptical of both the musicians and their conductor. After all, there wasn't a professional musician among the 70 members of the orchestra. But at intermission, the buzz was all positive. "I am so thrilled, surprised, and amazed at what was accomplished on this stage tonight," gushed one reviewer.
Perhaps the only one who wasn't surprised was Welge herself. Born in Chicago, Welge grew up in the Austin neighborhood. She was considered a child prodigy; by the time she was 9 years old, she was giving concerts and recitals throughout the Midwest. She opened the Welge School of Music in her family home when she was 17 years old. In the late 1920s, she moved to Oak Park at 1116 S. Taylor.
An accomplished violinist, Welge had received a degree from the Chicago Musical College. For several years, she ran a school of music on Chicago's west side and taught string instruments for the Downers Grove public schools. Because most major symphony orchestras were not open to women, Welge joined the Woman's Symphony of Chicago, one of the first all-women orchestras in the United States. She began as principal second violin and eventually became principal conductor, leading the symphony in concerts at Grant Park and Navy Pier.
A life member of the Chicago Federation of Musicians, Welge established both the Alpha Kappa Sorority and the Phi Beta Musical Sorority. She went on to conduct the Oak Park River Forest Symphony orchestra for more than 20 consecutive years. Under her leadership, the OPRF Symphony became one of the country's leading amateur orchestras. She brought many guest artists to Oak Park, including pianist Percy Grainger and Metropolitan Opera stars Licia Albanese and Helen Jepson.
After she retired, she moved to Fontana, Wisconsin, and later to Laguna Beach, California, where she continued to lead musical groups until her death in 1976.
Submitted by Mary Ann Porucznik, August 2022