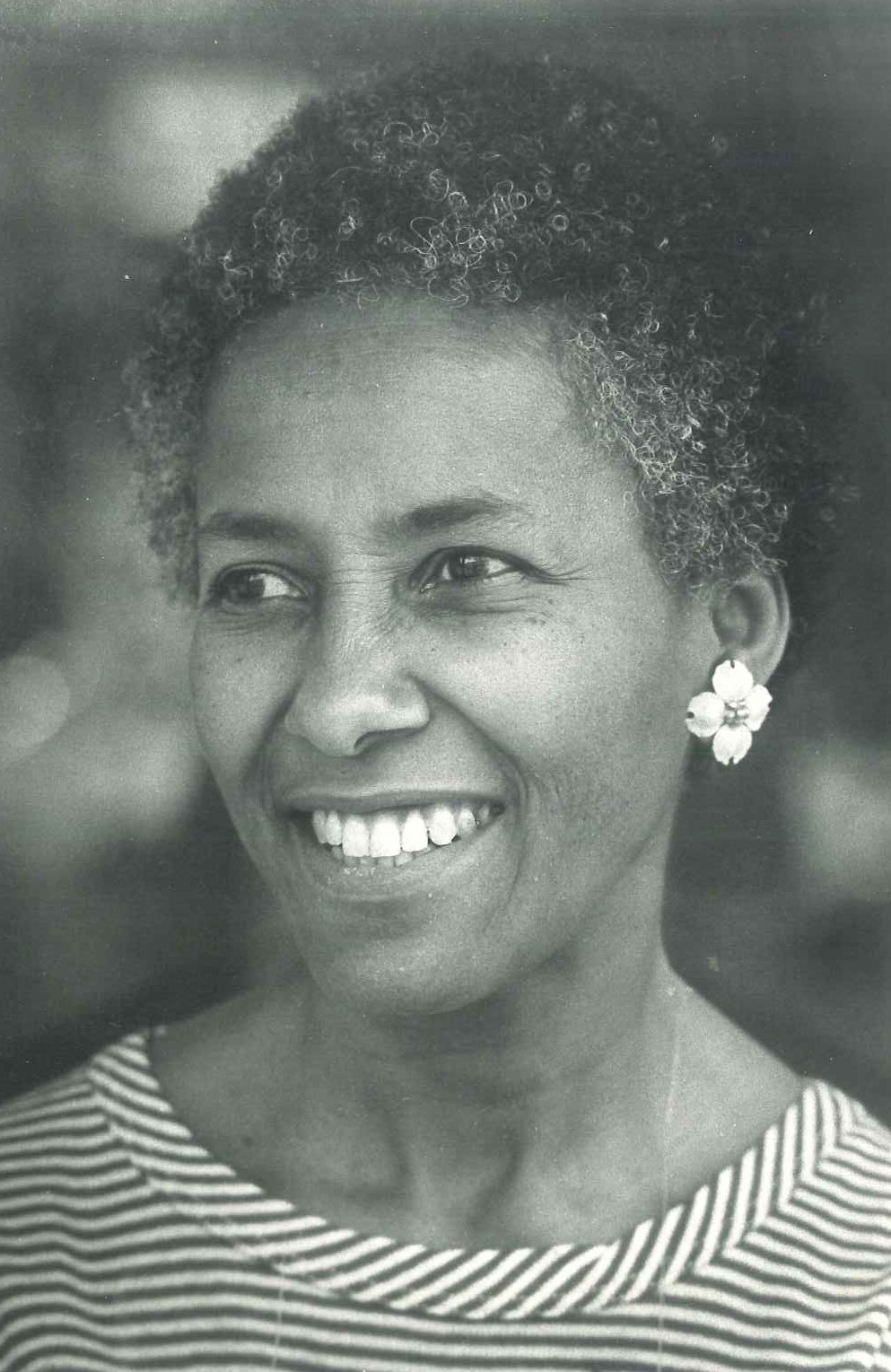 Harriette Gillem Robinet (Ro-bin-ay) had a full career as a microbiologist before moving to Oak Park and launching a second career as a children's book writer. Born and raised in Washington, DC, she received a Bachelor of Science degree from the College of New Rochelle (New York) as well as M.S. and Ph.D. degrees from Catholic University of America (Washington, DC). Following graduation she worked as a bacteriologist for a number of hospitals including Walter Reed Army Medical Center in Washington, DC, and as a biology instructor at Xavier University of Louisiana.
Her maternal grandfather had been enslaved by Robert E. Lee; her paternal grandparents were enslaved people in Maryland. She and her husband McLouis Robinet were active in the civil rights and fair housing movements, and were among the first African-American families to purchase a home in Oak Park with a conventional mortgage—and without using a "straw" buyer. For the 50th anniversary of the passage of Oak Park's Fair Housing Ordinance, they donated two original signs used during early fair housing marches to the Oak Park River Forest Museum.
Robinet has written nearly a dozen award-winning books of historical fiction that feature children during notable periods of American history. In addition, each of her books includes a character who is physically challenged. "Disabled children need to find themselves in books," she has said. To ensure that no two characters in her books are alike, she uses a unique system of character charts, which enables her to give characters their own lives, hopes, and fears. Among her books are:
Jay and the Marigold
Ride the Red Cycle
Children of the Fire (Friends of American Writers Award winner, 1991)
Washington City is Burning (Carl Sandburg Award winner, 1997)
The Twins, the Pirates, and the Battle of New Orleans (Midland Authors Award winner, 1998)
Forty Acres and Maybe a Mule (Scott O'Dell Award for historical fiction for children, 1999)
Walking to the Bus-Rider Blues (Jane Addams Award Honor book, 2001)
If You Please, President Lincoln
Mississippi Chariot
Missing from Haymarket Square
Twelve Travelers, Twenty Horses
Ride the Red Cycle is included in fourth and fifth grade readers and four of her books have been named "Notable Books" in social studies. Robinet is a member of Society of Children's Book Writers and Illustrators; Society of Midland Authors; Sisters in Crime; Mystery Writers of America; and the National Writers Union. She has received many honors throughout her career, including the Carl Sandburg Award.
The Robinets are active in civic affairs and with St. Edmund Parish in Oak Park. They have six adult children and four grandchildren.