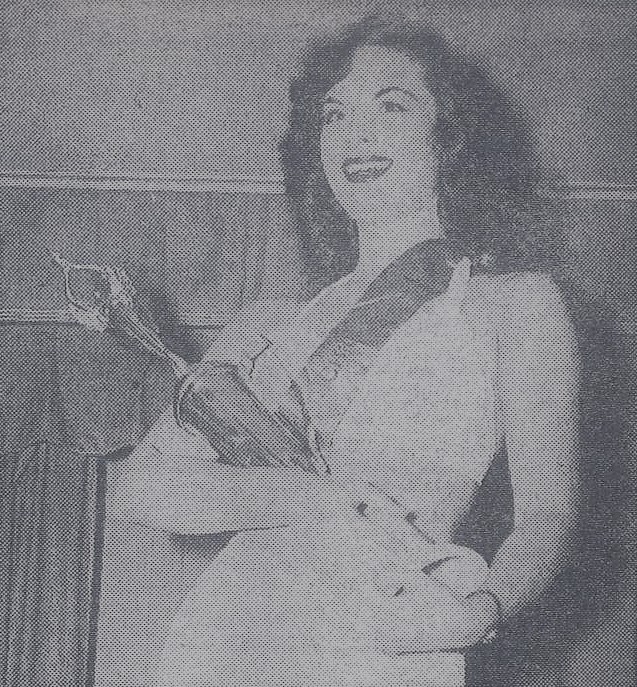 Although not a household name, actor Lois Nettleton was often seen in a variety of comedic and dramatic roles on stage, film, and television for more than 50 years. Born in Oak Park on Aug. 6, 1927, she showed her talents early, often performing shows in her back yard. Attractive and vivacious, she won the Miss Chicago title in 1948 and went on to become a semi-finalist for the Miss America title.
She studied acting at the Goodman Theater in Chicago and the Actors' Studio in New York, making her Broadway debut in 1949, in Dalton Trumbo's "The Biggest Thief in Town," under the stage name of "Lydia Scott" (her given name, she felt, was too plain and sounded "schoolmarmy"). In 1973, she won critical acclaim for her portrayal of Blanche DuBois in Tennessee Williams' "A Streetcar Named Desire," which one critic called "shatteringly brilliant." In 1976, Nettleton was nominated for a Tony Award for a Broadway revival of Sidney Howard's "They Knew What They Wanted."
After moving to Los Angeles to care for her ailing mother, Nettleton focused on television roles, appearing in wide range of programs, from "The Twilight Zone" and "Murder, She Wrote" to "Seinfield" and "Cagney & Lacey." She once described her early roles as "the plain nice girl or the unhappy wife next door." But time broadened her appeal, and she went on to perform in a variety of roles, saying "the joy in acting is playing as many different characters as possible."
Nettleton amassed several Emmy Award nominations; she won two Daytime Emmies for her work as Virginia Benson on General Hospital, and two others for the daytime special The American Woman: Portraits of Courage (1976) and for "A Gun for Mandy" (1983), an episode of the syndicated religious anthology Insight (1960).
She met Jean Shepherd (author of "The Christmas Story") when she called in to his radio show in the early 1950s. Shepherd even broadcast their telephone conversations on the air. They appeared together in Shepherd's off-Broadway play "Look Charlie" in 1959 and were married a year later. In 1967, they divorced and she never remarried.

Submitted by Mary Ann Porucznik, July 2019
Sources: Legendary Locals of Oak Park by Doug Deuchler; Chicago Sun Times 1/24/2008; Wednesday Journal obituary (1/29/2008); New York Times obituary (1/22/2008); IMDb Mini Biography By: Jon C. Hopwood & I.S.Mowis