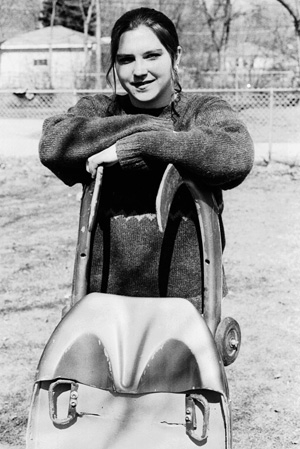 Becky Wilczak, a luge competitor in the 2002 Winter Olympics, was born in Berwyn and grew up in River Forest. Her competitive career began in 1992 when she was discovered during what is known as a "slider tryout" in Naperville.  She graduated from Oak Park & River Forest High School in 1998.
In 2001, Wilczak won the bronze medal in the mixed team event at the 2001 FIL (International Luge Federation) World Luge Championships in Calgary, Alberta, Canada.
As a top performer for the United States, Wilczak competed in the women's single luge at the 2002 Salt Lake City Olympic games where she tied the best-ever finish by a U.S. female luger. Her participation in the 2002 Winter Olympics was a special moment for her proud father. He had recently undergone a liver transplant and flew out on a private jet to see Wilczak's final run where she finished fifth in women's singles. Wilczak was named USA Luge's 2002 Female Athlete of the Year.
Luge is the fastest sport of the Olympic Winter Games. These competitors twist through a corridor of ice at upward of 80 miles an hour! 
Submitted by Pamela Lyons, April 2020