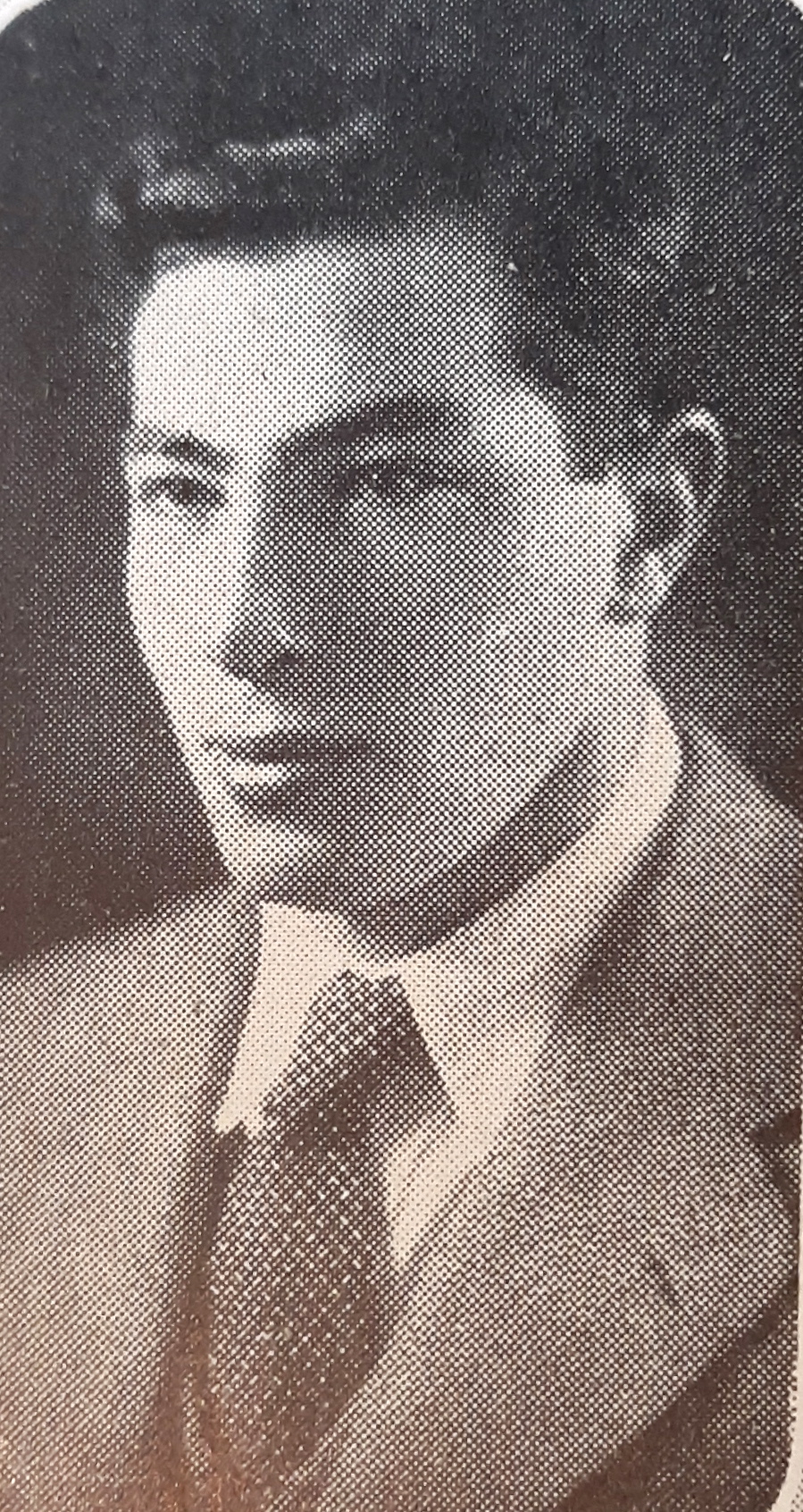 Robert Sherman "Buck" Halperin was a Star Class* sailor who, with William Parks--another Oak Parker--sailed aboard the yacht Shrew II to win a Bronze Medal in the 1960 Olympics in Rome. In 1959 he won the North American Star championship and, in 1963, a gold medal at the Pan American Games in Brazil.
Born in Chicago in 1908, Halperin attended Oak Park and River Forest High School, where he was captain of the football team. He later played football as a quarterback at the University of Notre Dame under coach Knute Rockne and at the University of Wisconsin in 1932. After graduation Halperin played quarterback for the Brooklyn Dodgers (an NFL team in the 1930's and early 40's).
Halperin was one of Chicago's most decorated sailors in World War II. Beginning his service as a seaman in 1942 and ultimately rising to the rank of Commander, primarily in clandestine operations, akin to today's Seal Team operations. He received the Navy Cross, Silver Star, two Bronze Medals, and the Cloud Banner, the highest honor of the Nationalist Chinese government. He served in the Pacific, North African and European theaters and, according to the Chicago Tribune he was "one of the first to go ashore in France - perhaps the first - on D-Day."
After the war Halperin served as an executive and later president and chairman of Commercial Light Company, one of the largest electrical contractors in Illinois, founded by his father in 1915. In 1963, Halperin co-founded the Land's End company.
Halperin died May 8, 1985; and was interred at Arlington National Cemetery with his wife Margaret. They had three sons.
To learn more about Halperin's sailing partner and fellow Oak Parker William Parks, read his Hometown Legends page.
Michael Guerin, April 2020
Sources include:
Chicago Tribune, SR/Olympic Sports, Wikia, Project Gutenberg, Wikipedia,
* Mixed Two-Person Keelboat