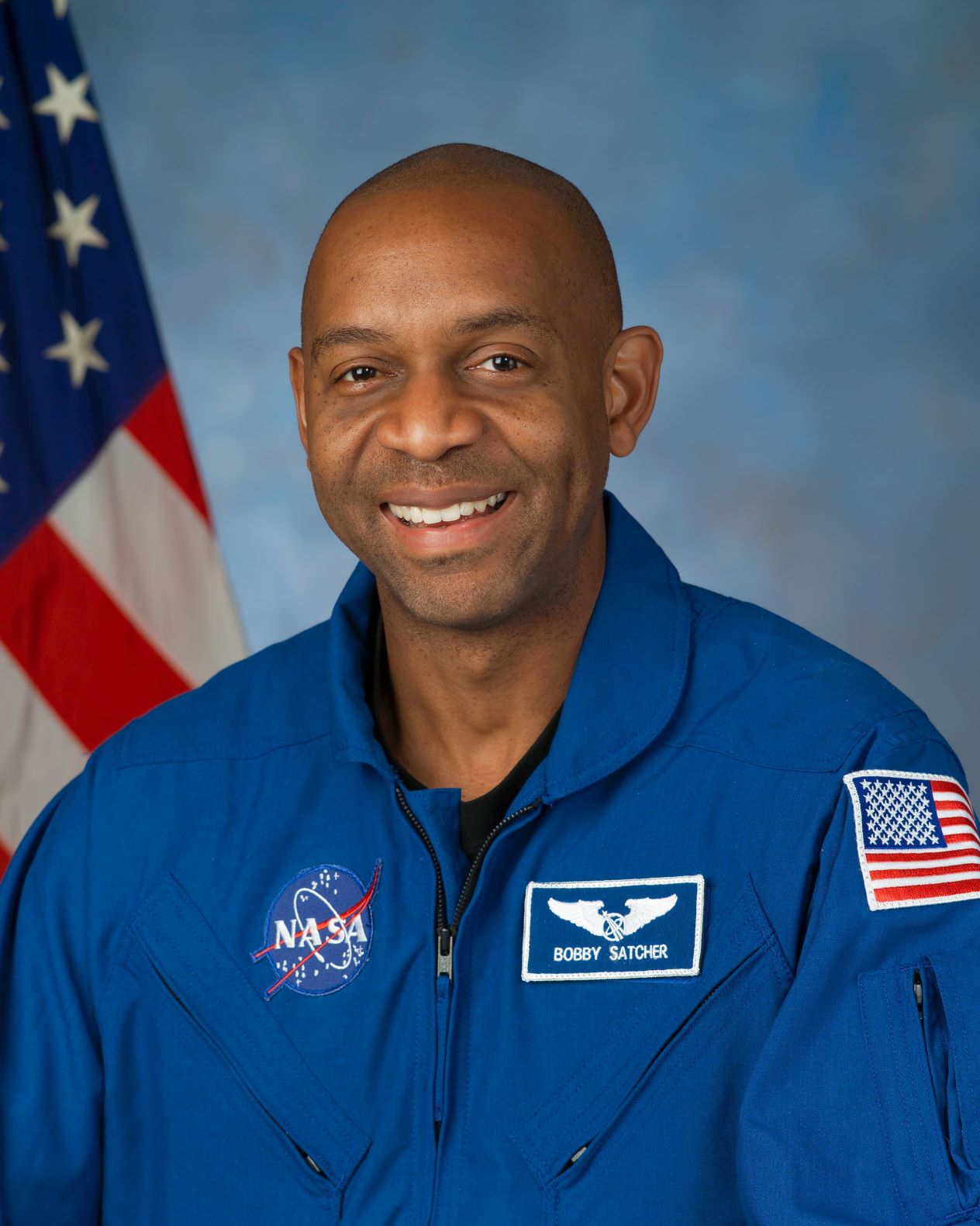 Although he wasn't born in Oak Park, Dr. Satcher was living here when he received a call from NASA asking if he would be interested in starting astronaut training. On his first mission in 2009, he served as a mission specialist and medical doctor, in addition to participating in two space walks.
Satcher came to Oak Park when he accepted positions at the Feinberg School of Medicine, Northwestern University, and Children's Memorial Hospital Center. He chose Oak Park because he thought it would be a good place to raise a family. He also liked being close to Chicago without living in the city.
A specialist in cancers of the bone, Dr. Satcher is a graduate of MIT (doctorate in chemical engineering) and Harvard Medical School. The skills he learned from both sides of his professional life came in handy during his 11-day mission to the International Space Station. Floating outside the spacecraft for nearly 13 hours over two days, he helped repair two robotic arms, using the same surgical skills required for a complex joint replacement. He also installed an antenna to improve satellite communication.
Satcher retired from NASA and joined the University of Texas MD Anderson Cancer Care Center in 2011. He is a cofounder of the eHealth Research Institute (eHRI), a collaborative endeavor to bring physicians, academic researchers, and industry researchers to improve access to specialized health care. His taste for adventure persist, however. Someday, he says, he may go back. "There's nothing like those last 15 seconds or so of the countdown, when you realize you're on your way. It's a thrilling ride."
Submitted by Mary Ann Porucznik, February 2021
Photo credit: NASA