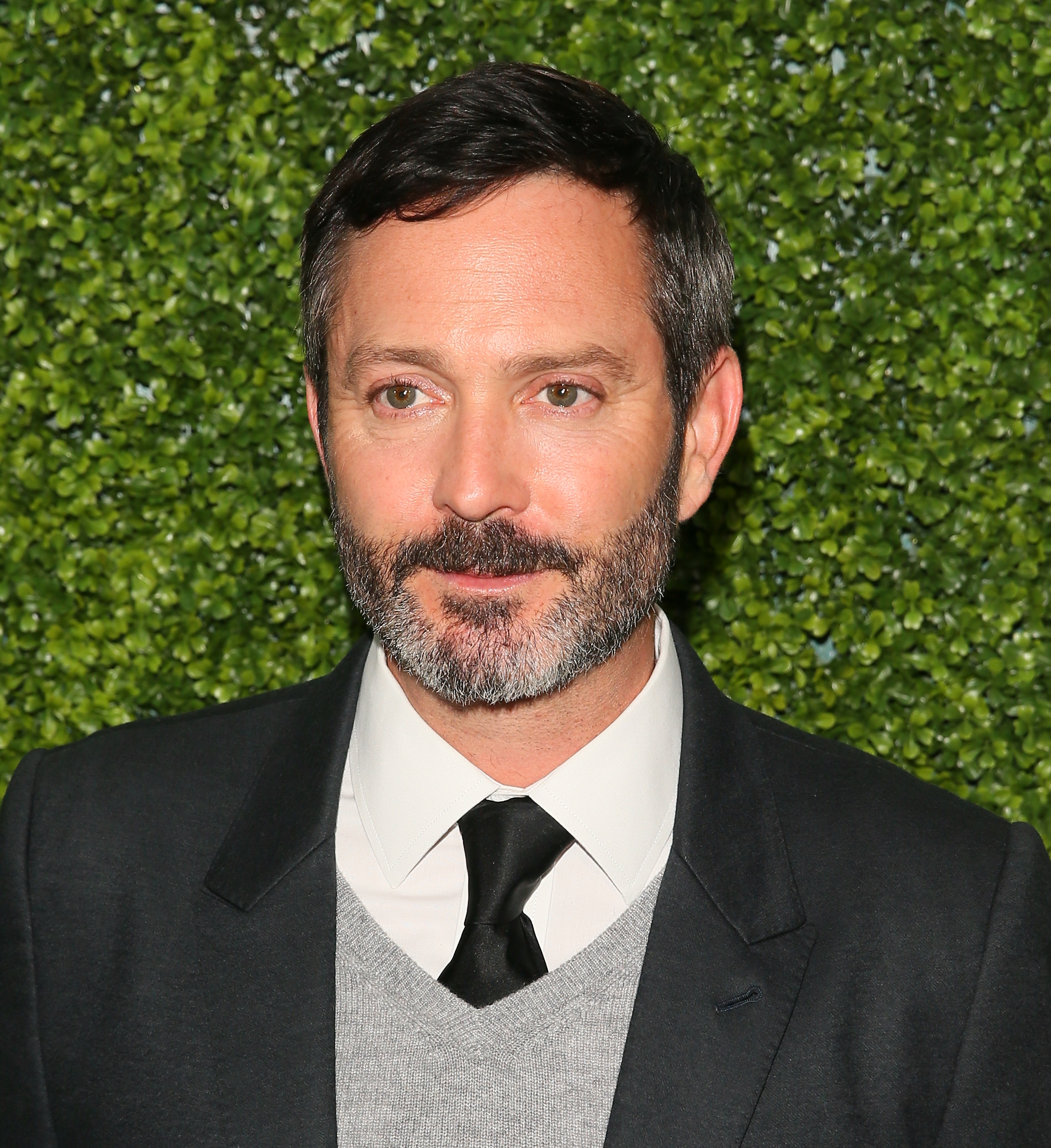 Thomas Patrick Lennon is an actor, comedian, screenwriter, producer, director, and novelist most often recognized for his comedic roles as Lt. Jim Dangle in the "Cops" parody "Reno 911" and Felix Unger in the CBS reboot of "The Odd Couple," which ran from 2014-2016. But his resume goes far beyond those two roles; it also includes (as of 2014) 102 acting credits in film and television, film writing (including screenplays for the "Night at the Museum" series), and the authorship of New York Times bestselling children's novel "Ronan Boyle and the Bridge of Riddles."
Lennon was born at Oak Park Hospital on August 9, 1970, to Timothy and Kathleen (McSheehy) Lennon. He attended Horace Mann Elementary, Hawthorne (now Julian) Middle School, and Oak Park River Forest High School, graduating in 1988. He was active in the high school theater program and in the local Village Players, where he memorably performed an acrobatic interpretation of the role of Puck dressed in a Rocky Horror-inspired gold lame speedo.
After graduating from OPRF Lennon enrolled in the drama department of New York University, but after becoming disenchanted with "so much frolicking around in leotards," he transferred to the university's film school. He along with fellow students formed a sketch comedy group called The State, which after graduation resulted in an MTV show that ran from 1993-95 and a Comedy Central program from 1997-99. Big success came with "Reno 911!" (which he wrote, produced, and starred in) which aired on Comedy Central from 2003 – 2009.
In a career that includes acting parts in movies like "17 Again," "Bad Teacher," "Momento," and "The Dark Knight Rises" and guest starring roles in sitcoms like "Friends," "New Girl," and "How I Met Your Mother," Lennon's ability to disappear into his roles (even in Lt. Dangle's memorable shorts) has led to a phenomenon which he once described as being, "Oh, that guy!" Case in point: Joey's blackjack dealing identical hand twin in "Friends." "The joy of [being] 'Oh That Guy,' which I am, is that you can work forever."
Lennon's work with writing partner Rob Ben Garant has generated attention for both original screenplays and script doctoring, with films they have worked on generating $1.4 in box office receipts.
Lennon has received numerous nominations and awards for his work, including but not limited to Cable Ace Best Comedy Series for "The State" (1995) and "Viva Variety" (1997); and MTV Best Screen Kiss (2009) for his work with co-star Paul Rudd in "I Love You Man." He is the author of four of IFC's Greatest Comedy Sketches of All Time; and in 2009, he was awarded OPRF's Tradition of Excellence Award.
Thomas Lennon currently lives in Los Angeles with his wife, actress Jenny Robertson, and their son Oliver.
Submitted by Robert Messer, 2019
Sources
Chicago Sun Times 2/18/2015 and 4/15/2009; Chicago Tribune 12/14/2014; Wednesday Journal 10/9/2013 and 11/18/2009; Wikipedia; You Tube Thomas Lennon appearance in Oak Park 4/14/2019