William W. Parks
Birth/Death Dates:
Resident Dates: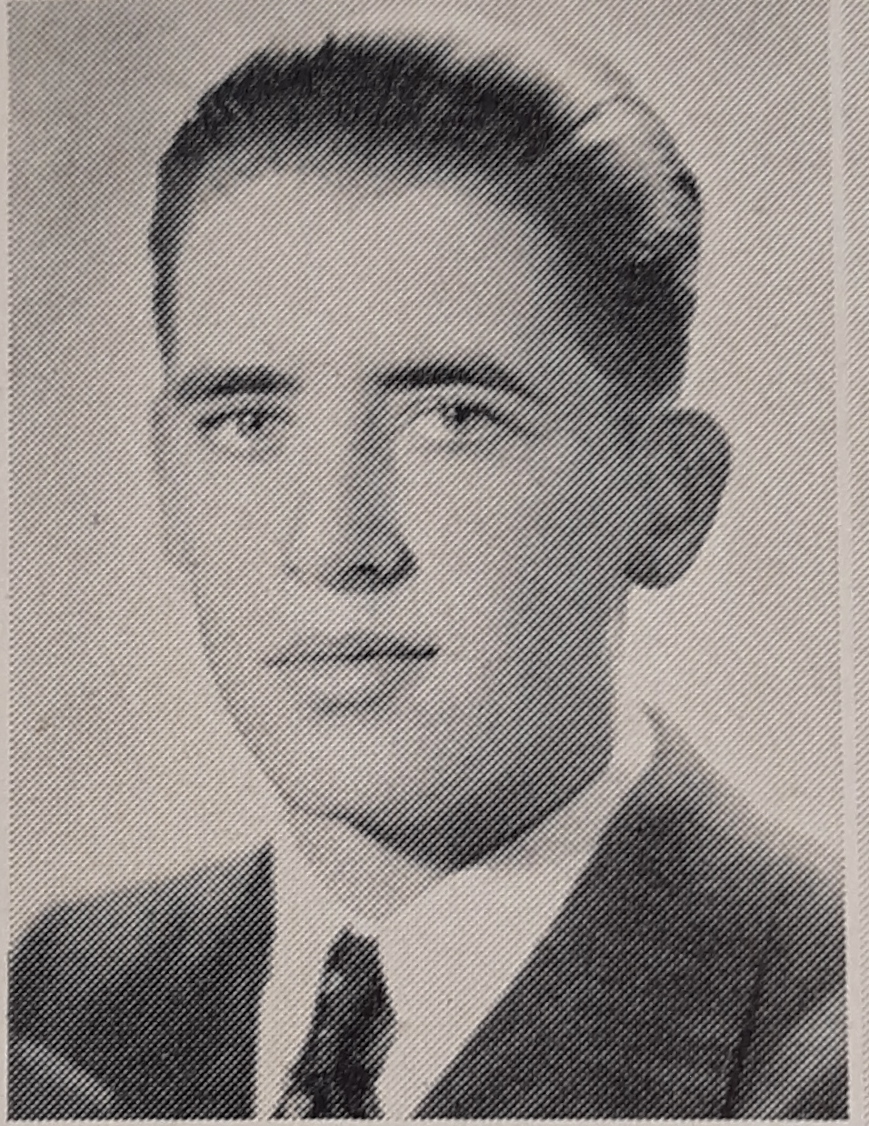 William W. Parks was born in Oak Park in 1921. He became fascinated by sailing at the age of 14 and took the "L" into Chicago to learn the sport at Chicago's yacht clubs. He and his father even built a boat in the garage of their Oak Park home on Mapleton Avenue. Following graduation from Oak Park River Forest High School in 1940, Parks studied civil engineering at the Illinois Institute of Technology in Chicago, where he was elected president of his sophomore class. Parks competed in track, hockey, and, of course, sailing while at IIT. He skippered his boat to two Midwest Sailing Championships for the school.
After college, Parks served in the Navy during World War II, working in a construction battalion in the Philippines. Upon returning home, he joined the Vapor Corporation, a Chicago-based transportation engineering firm, where he remained until he retired in 1987.
Sailing remained his passion, whether it was ice-sailing on Lake Geneva or his favorite—star-class boats with two-man crews. In 1960, Parks skippered the Shrew II with Robert "Buck" Halperin, also from Oak Park, in the Rome Olympics, where they earned a bronze medal. Throughout his life, Parks never forgot the stirring sound of the roaring crowd as he entered the Olympic stadium to receive his medal. 
Parks competed in sailing events around the world, including the annual Race to Mackinac. He was an International Sailing Federation International Judge and was past Commodore of the Chicago Yacht Club. He was named "Yachtsman of the Year" in 1994 by the Chicago Yachting Association and served on the editorial board of the magazine One Design Yachtsman.
William died in 2008 in Glenview, Illinois, at the age of 86.
To learn more about Parks' sailing partner and fellow Oak Parker Robert Halperin, visit his Hometown Legends page.
Submitted by Deborah Mercer, May 2020
References-
https://www.sports-reference.com/olympics/athletes/pa/bill-parks-1.html
Chicago tribune, December, 20, 2008, p.
Oak Leaves, January 1, 1942