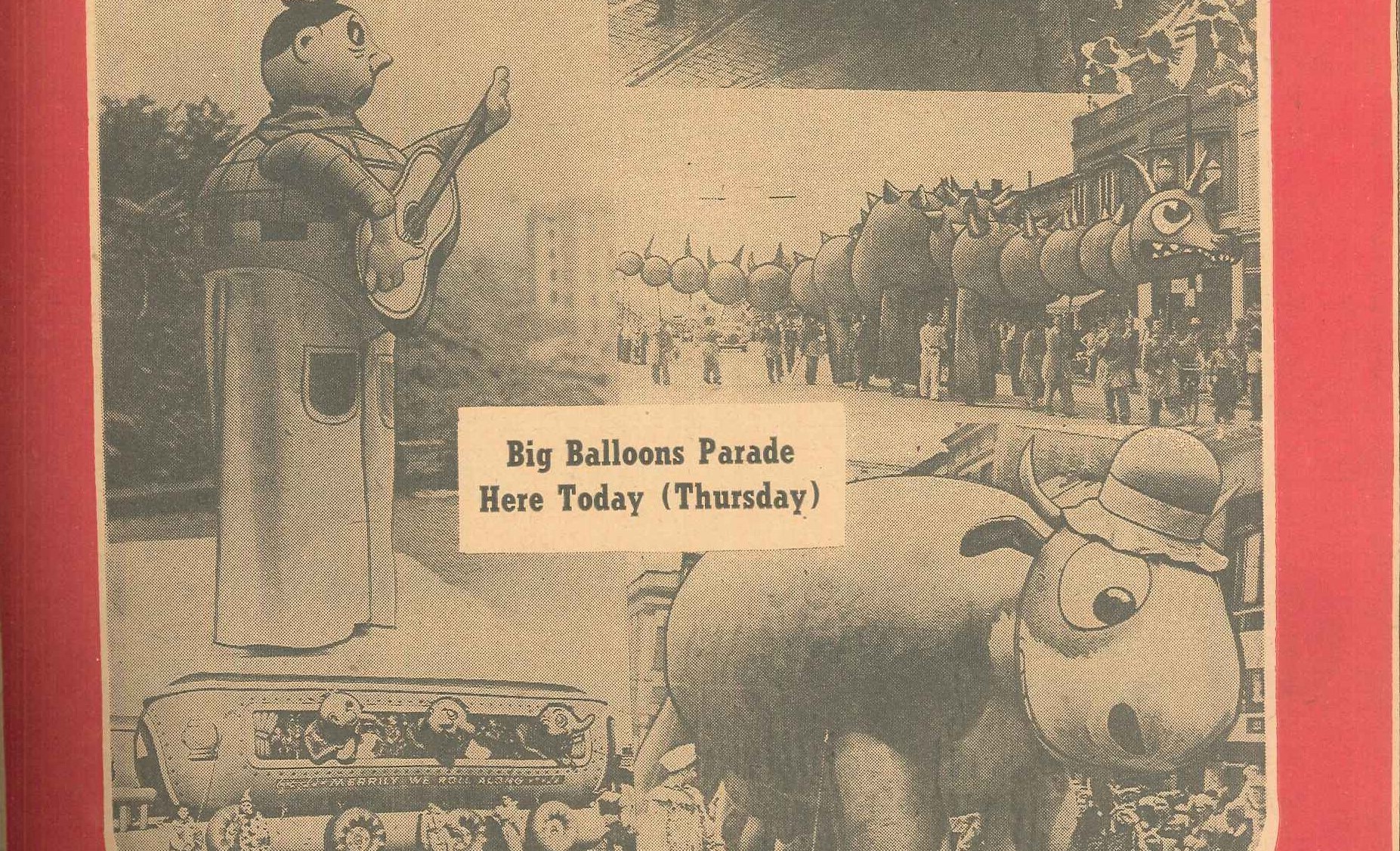 Gigantic Balloon Parade Welcomes Santa to Oak Park
Since 1927, enormous balloon figures had accompanied the arrival of Santa Claus in the Macy's Thanksgiving Day parade in New York. But the hot-air figures were a real novelty in Oak Park in 1947, when the Oak Leaves-Forest Leaves sponsored a giant balloon parade, in cooperation with village merchants.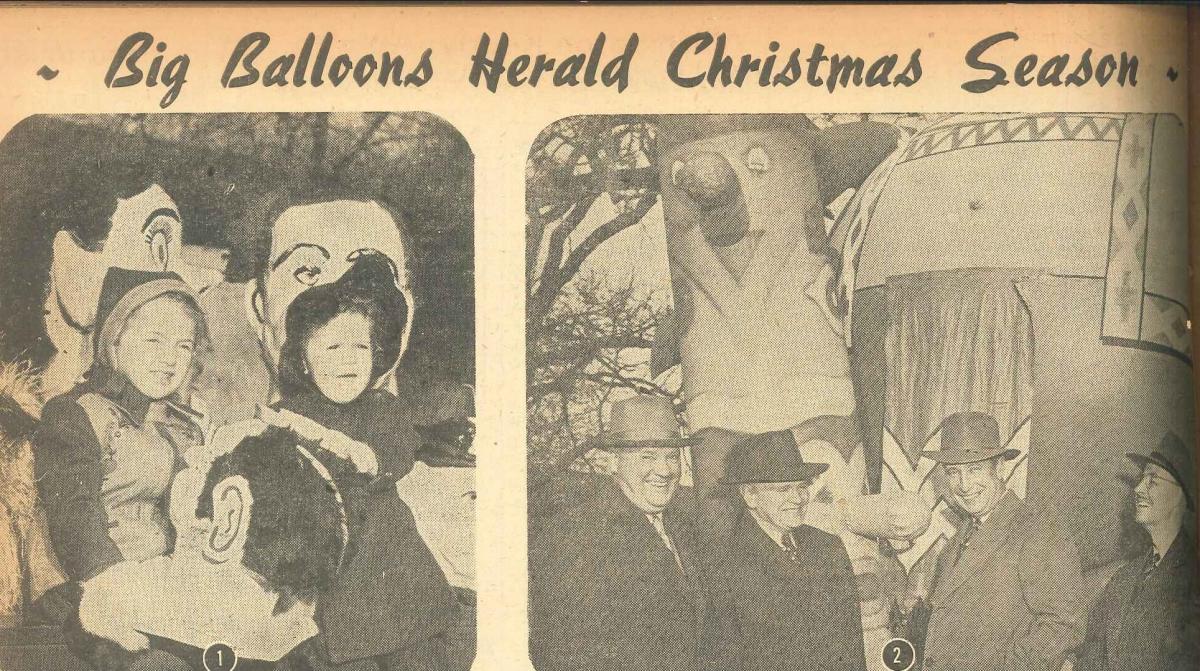 According to the sponsors, the parade was "Bigger than big! Greater than great! Positively the greatest and most colorful that has ever come to the suburbs." It included 35 balloon creations, some of which were more than 100 feet long. Inflating the balloons began early that Thursday morning in the staging area, the meadows of Cummings Square, near the headquarters of the Cook County Forest Preserves.
More than 200 Boy Scouts and newspaper carriers accompanied the main contingent of balloons down Lake Street from Cummings Square (Harlem and Lake) to Marion Street, south to North Boulevard, east to Forest Avenue, back to Lake Street, and east to Oak Park Avenue. There, they met with a second group, which had marched north on Oak Park Avenue from Harrison Street. The combined parades then proceeded back west on Lake Street to Harlem Avenue.
Bands from both Oak Park River Forest and Fenwick high schools, as well as from the Bishop Quarter Military Academy and the Charles Roth American Legion post, provided the marching music. To the delight of all, the fantastic creatures on display included several cartoon figures. Elmer the Elephant, Carrie Kangaroo and her little Joey, Dracula Dragon, and Clarabella the Cow all participated.  Other balloons included a 50-foot long caterpillar, an Indian chief, and a totem pole.
Children were let out of school early to attend the parade, which was viewed by "the largest crowd ever to gather in the villages," despite the wintry cold. "That they enjoyed themselves," reported the Oak Leaves, "was attested to in the delighted squeals as figure after figure appeared before them."
The parade kicked off the Christmas shopping season, and appropriately, was led by Santa Claus, riding in an open car. Merchants cooperated by unveiling their holiday window decorations. Two airplanes with long tail streamers flew overhead during the entire parade.
Submitted by Mary Ann Porucznik, July 2018
Sources: Oak Leaves, Nov. 6, Nov. 13, and Nov. 20, 1947