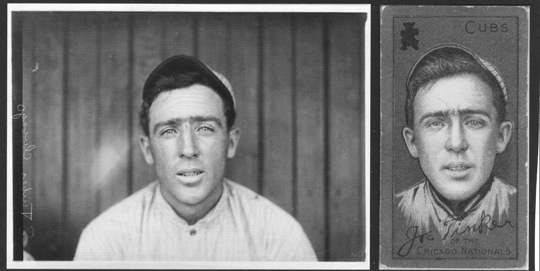 Joe Tinker Day, 1914
When Chicago's new baseball stadium opened in 1914, an Oak Parker was in the spotlight. 
On Thursday, April 23, 1914, twenty-one "pilots" lined up their Overland, Kissel, Mitchell, Franklin and sundry other automobiles along Wisconsin (later Marion) Street at South Boulevard for a motorcade that transported some 100 Oak Park and River Forest baseball fans to the opening day at the newly-constructed Weeghman Park, home of the Chicago Federals. This new park would soon be renamed Wrigley Field, home of the Chicago Cubs, then two-time (1907 & 1908) world champions. 
The locals went to cheer on one of their own, former Cub and now Chicago Feds star short stop Joe Tinker, who lived with his wife and two sons at 832 Gunderson. In fact, opening day 1914 was proclaimed "Joe Tinker Day" by his adoring fans and the Oak Leaves.
Although then nearing the end of his 15-year major league career Tinker had already been immortalized in Franklin P. Adams' 1910 poem "Base Ball's Sad Lexicon", which first appeared in the New York Evening Mail and contained the New Yorkers' lament: "These are the saddest of possible words--Tinker to Evers to Chance." Sad at least to New Yorkers whose championship hopes fell victim to this Cubs double play combination.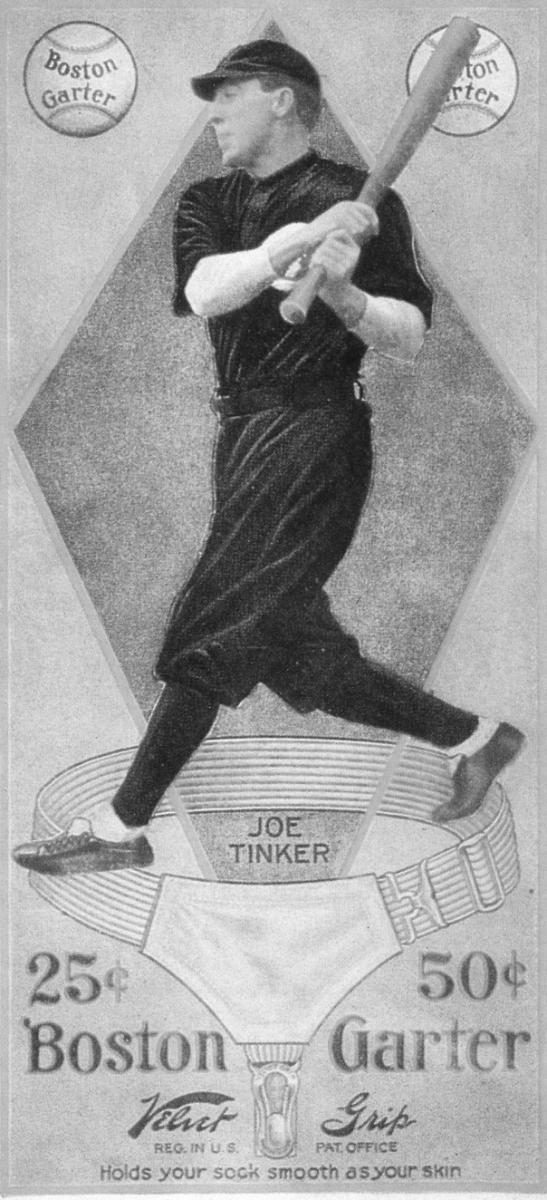 Despite what purists saw were less than stellar statistics, the myth surrounding this trio of Tinker at shortstop, Johnny Evers at second base and Frank Chance at first base was sufficient to propel them to be elected as a unit into the baseball Hall of Fame in 1946. That collective election to the Hall was unprecedented and has never been repeated.
Two years later, and more than forty years after he left Oak Park, Joe Tinker died in relative poverty in Orlando, Florida, far from the cheering crowds at Wrigley who for more than 100 years flocked to the ball park every spring in hopes of recapturing the elusive magic of 1908. That loyal support was at last rewarded in 2016 when the perennial "lovable losers" once again became World Series champions. Although long gone, Oak Park's own Joe Tinker would be proud.
Submitted by Bob Messer, 4/19/2014
Sources: Oak Leaves, April 18, 1914, cover photo, and April 25, 1914, p. 6. Peggy Tuck Sinko, Village Yesterdays, Spring 2005. pp.4,6. Harold Seymour, Baseball: The Golden Years, 1971, p. 148. Jim Enright, Baseball's Great Team: The Chicago Cubs, 1975, pp. 121-124.