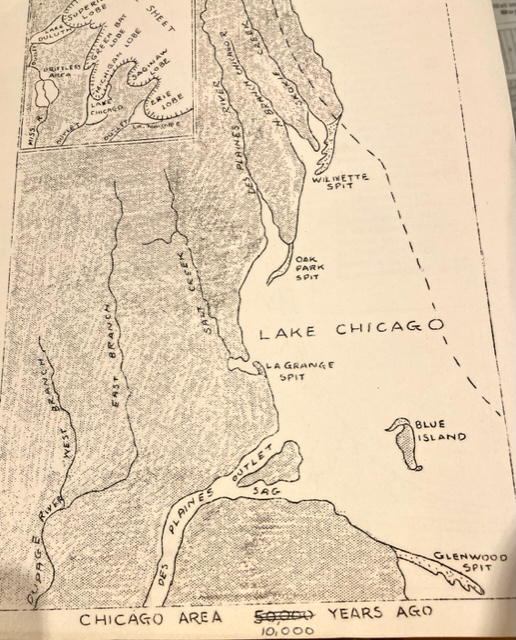 Originally called "North Park," Taylor Park was designed by Jens Jensen, a famous landscape architect, after the Village acquired the property in 1914. Renamed for Henry A. Taylor, the first president of the Park Board of Commissioners, Taylor Park still retains some of Jensen's original design elements. The park sits on the edge of a moraine, the remnants of a glacial lake named Lake Chicago. Because of the moraine, much of Oak Park and Forest Park, including Taylor Park, is built on a three-mile-long sandbar known as the "Oak Park Spit."
In 1927 the Oak Leaves described Taylor Park as "one of the largest in the village and many believe it to be the most beautiful… Its lawns are like velvet, its trees and shrubs flourish, and thousands of children play there at all seasons of the year."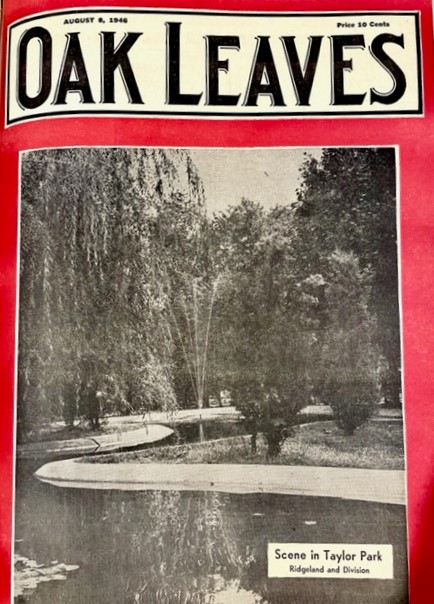 On September 5, 1935, the Oak Leaves published a story about a $178,000 contribution by the Works Progress Administration, a New Deal agency of the federal government, to finance several parks' related projects. The story indicated one of those projects was "…a 400 feet creek to supply water for lily ponds, two wading pools and to give small children a chance to play along a stream…the water probably coming from the well drilled a half-century ago when the land was a farm" to be built in Taylor Park.
On August 4, 1938, the Oak Leaves reported the Taylor Park stream would be ready in the fall of that year. A 1000 foot well was dug at a ridge in the northwest corner of the park, the only natural elevation in the Village and the current site of a marker designating a Continental Divide. The well was drilled to supply water for the meandering stream and a series of wading ponds for small children. In addition, the well was to supply water for irrigation. Water was pumped for four days at 75 gallons per minute; the well raised the water level to 200 feet. Starting at the top of the ridge, the creek ran 640 feet with a six-foot fall and spread into small pools, fell over three dams, and ended in a wading pool at the park's southeast corner. The water was recovered from the pond to be sprayed on grass and other vegetation.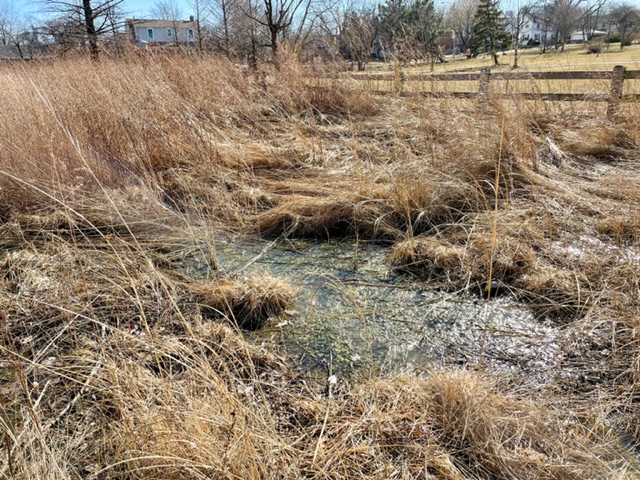 Over the years, the concept of the stream and pools may have come into disfavor as it was reported the park was often wet and soggy. In addition, there is a sad account in the May 17, 1945 Oak Leaves reporting the death of a four-year-old child who fell into a pool and hit his head on the pool's concrete base. The park was subsequently renovated in the mid-1950s and again in the late 2000s.
Currently, the "wetlands" in the southeast corner of the park are the only water feature.
_ _ _
Michael Guerin, March 2022
Sources: Oak Park River Forest Museum, Oak Leaves, Wednesday Journal
Photos by Oak Leaves, 7/12/45 and 8/8/46; M.P. Guerin 3/14/22