June – a month for grads and for brides and grooms, and for some young lovers, a month for all three. Such was the case for John Huff, 18, and Mildred Ruggles, 17, Oak Park High School graduates in June 1919. Their affection for each other was chronicled in their high school yearbook, the Tabula, and in the pages of the Chicago Tribune that month.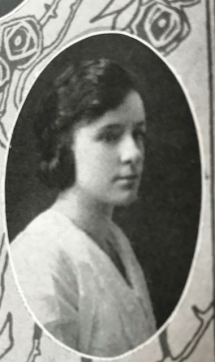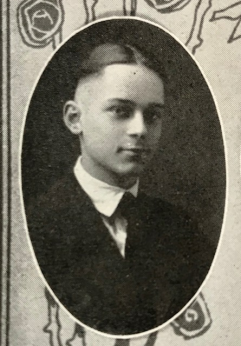 The Tabula class prophecy, built on the theme of Bubbles (enclosing the names and potential futures of multiple graduates), had this to say about John and Mildred: " The next bubble is a little dim., Ah, 'tis John Huff and Mildred Ruggles. We seem to be intruding; – let's break the bubble."

Under their class pictures, were these words. For John – "His strong heart sunk and sickened with the excess of love." For Mildred – "Why don't you speak for yourself, John?"

The Tribune reports what happened next. Just days after graduation, on June 19, John and Mildred "motored to Crown Point, IN, and were married. They wired their parents. Parental blessings were bestowed left and right. Her father suggested they might've waited a little - a year or so, but as long as they imagined they couldn't live without each other, O, well ________."

The newlyweds lived in Oak Park for many years before moving to Fort Lauderdale. He was a radio and later television service technician. She was a homemaker and mother to their daughter Barbara. The couple were married until her death in 1964. He died less than a year and a half later at age 64.

Their Tabula prophecy bubble may have been dim, but it took 45 years to break.
Michael Guerin, June 2018