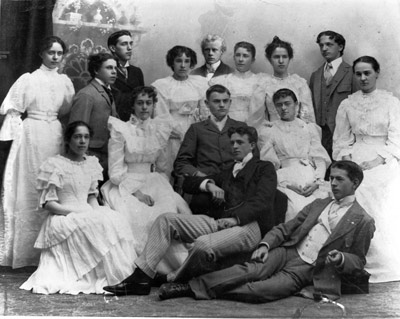 They Still Wear White Dresses, Don't They?
High school graduations are tradition-laden events, and no tradition was more long-standing than the attire worn by graduates of Oak Park and River Forest High School. Since the first class of three graduates in 1877, tens of thousands of students have received their diplomas, dressed not in caps and gowns, but in dark suits for boys, and white dresses with a bouquet of roses for girls.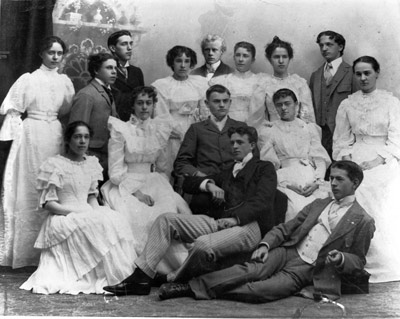 Only a handful of public and private high schools across the country retained this 19th century practice. In 2019 the tradition ended at OPRF. Dresses and suits were replaced with the even more traditional academic cap and gown.
The OPRF dress code was first altered in 1918 during World War I. As a show of patriotism and in recognition of the serious challenges facing the country, the 114 senior girls voted unanimously to simplify their graduation dresses in favor of a "graduation dress of a uniform style and not costing more than $5."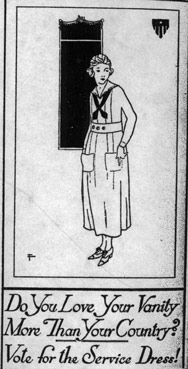 While still white, the simple dresses were tailored in sailor style and had no decoration or adornment except a black tie. In addition, no flowers were carried that year. It was reported that this change would save each girl about $30 on her graduation dress. Thirteen boys from the class of 1918 missed the graduation ceremony because they were already in military service.
The Oak Leaves report on the June 13, 1918 commencement noted: "There was a solemn note even among the rejoicing. No talisman of young renunciation could have been finer than the simple white gowns the one hundred and fourteen girls in the class wore, without sign of flower or any other adornment, as a war saving device. And the little black ties against the white were like so many pledges of the accepted cross of service and of sacrifice."
In addition to the alteration of dress code in 2000, when girls were given the option to wear white pantsuits, another notable change came in 2016. In an effort to become more inclusive, OPRF graduates were given the option to wear either white or dark clothes that follow the traditional dress codes regardless of gender.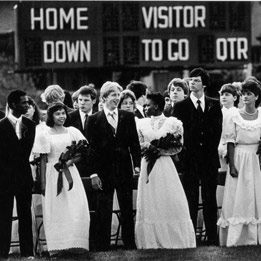 Seniors at OPRF had voted in the past to decide if they want to retain the formal attire over the option of caps and gowns. Each time they decided to continue the tradition; until 2019, when the 140 year old tradition came to an end. How long that change lasts is up to future graduates.