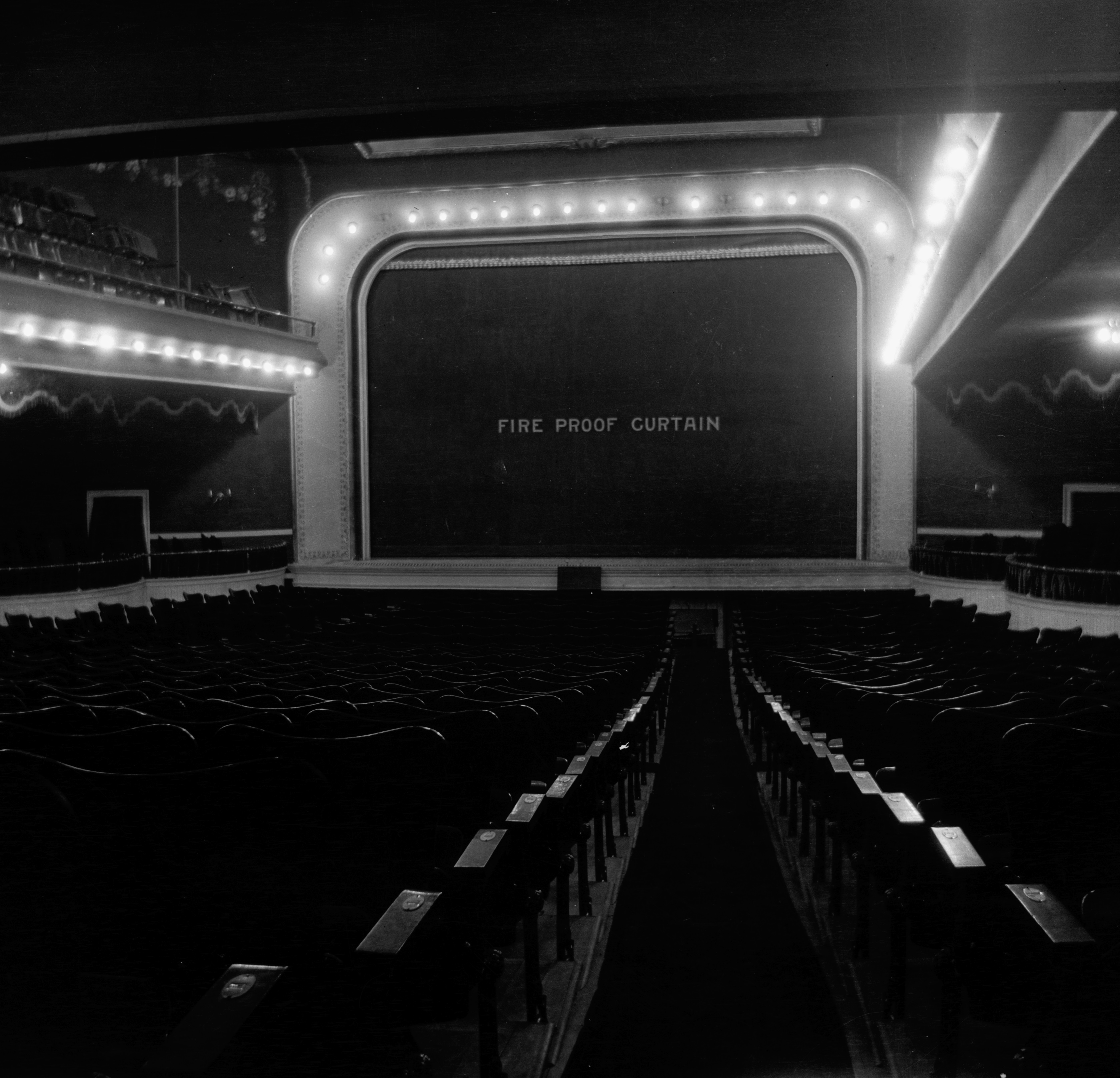 Warrington Opera House Opens!
For nearly 100 years, the Warrington Opera House played a significant role in the cultural history of Oak Park. It was the first public hall built in Oak Park, and although it went through several transformations through the decades, the building remained a vital part of the community.
Designed by E.E. Roberts, the Warrington was an early example of a multi-use building. In addition to the Opera House, the ground floor had spaces for nine stores, the second floor held several offices, and the third floor had 10 apartments. Owner and developer Dr. Charles Warrington Dunlop hired Marshall Field & Company to decorate the interior in cream and red. The vestibule was finished in marble, with a large "retiring room" for ladies on one side and a gentlemen's "smoking room" on the other. A grand staircase let to the balcony, which had seats for up to 500 people, while the main floor seated 1,000.
An ambitious program was planned for the grand opening. In addition to orchestral renditions of Rossini's "William Tell Overture" and Wagner's "Tannhauser Overture," a 200-member choir would perform Rossini's "Stabat Mater." Signor A.A. Jannotta, a local "master of music," not only assembled and trained the choir, but also served as conductor of the 40-piece orchestra.
According to the initial reviews of the event, "the auditorium presented a scene of great brilliance and beauty, with its decorations in red and cream, with hundreds of electric lights and with the throng of handsomely dressed ladies and gentlemen."[1] It was, the reporter gushed, "a blaze of glory that surpassed anything of the kind ever before attempted in Oak Park."[2]
"If the whole range of musical literature had been searched, a more satisfying program could not have been compiled than that which was presented Thursday night at the opening of the Warrington Opera House," wrote Kennard Barradell, choirmaster of Grace Church. "The good old William Tell overture is about as inspiring a piece of music as one hears, when it is played in such style as it was on this occasion. The chorus, which completely filled the stage and made a beautiful picture, did as good work as one hears from choruses. Better sopranos or altos one could not want.
"It is possibly the first time anything on a 'grand' scale has been attempted in our midst, and it is to be hoped the people of Oak Park may be moved to make it possible for the regular occurrence of such a grand success."[3]
For more information on the history of the Warrington Opera House, see the "Inside the OPRF Museum" episode for Aug. 19, 2021, available at https://www.youtube.com/watch?v=1xx6nSwCwtQ
Submitted by Mary Ann Porucznik, August 2021