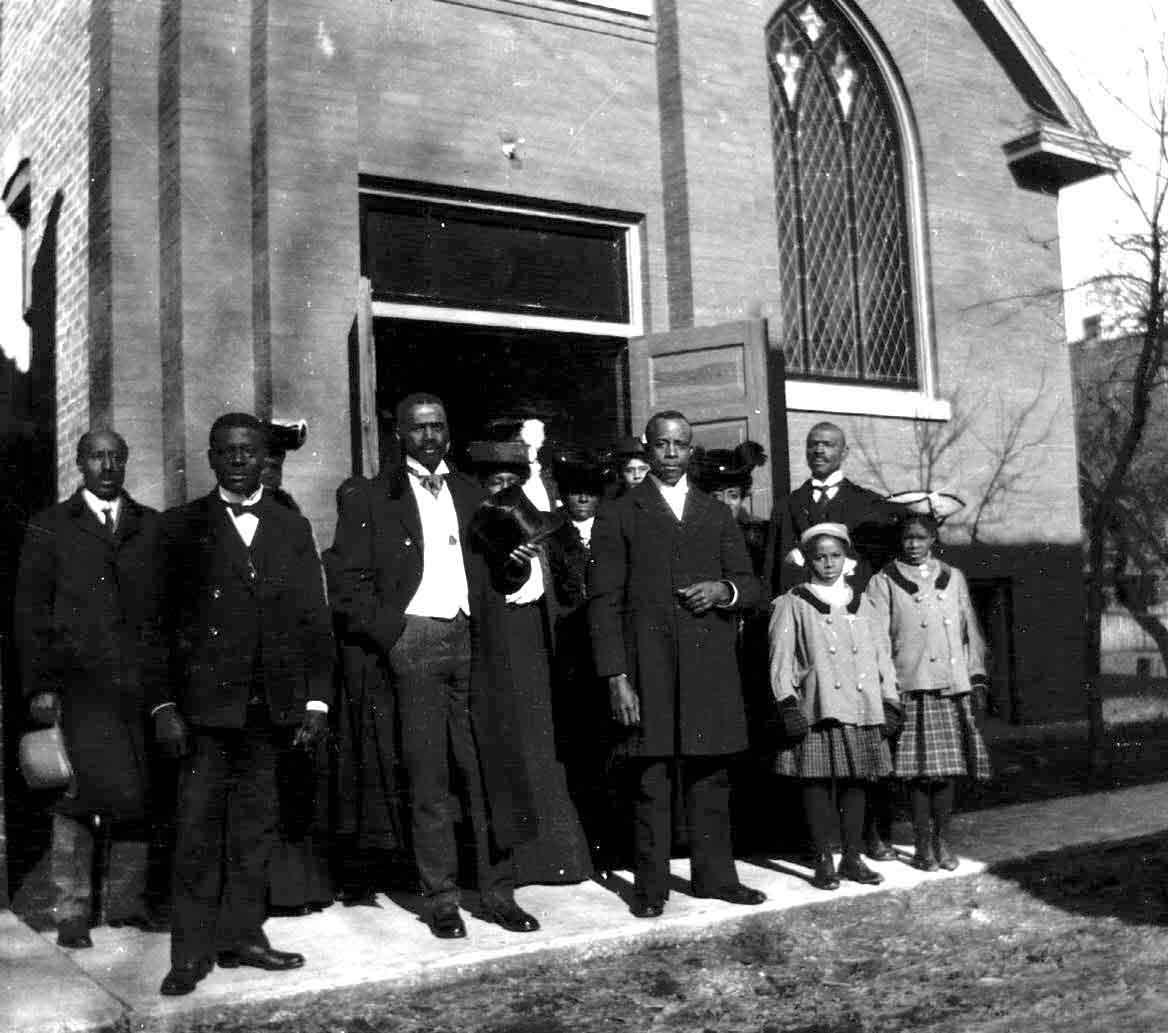 In honor of Black History Month 2023, The Historical Society of Oak Park and River Forest has compiled this page of local (and mostly free) resources for informative videos, events, and activities celebrating African American History. This compilation was inspired by the national recognition of African American History during the month of February, but we will not stop there. We at Oak Park River Forest Museum strive to tell the stories of people of color in our community from the earliest days through today, all year long. Share with us what other stories we should be telling. Click here to contact us on our website at any time.
What's Happening at OPRF Museum?
Open House: The Legacy of Fair Housing
Oak Park is seen as a diverse community today, but it wasn't always that way. Our award-winning exhibit "Open House" tells the story of how the community grappled with race before the 1960s and how the 1968 Fair Housing Ordinance sparked changes which still shape our villages today as our community continues to grapple with race today. See this exhibit at OPRF Museum. Contact us to schedule a visit or find out more about regular museum hours.
"Hometown Legends" Web Stories
Olympians, artists, scientists, writers, and so much more. Read biographies of legendary African American residents of Oak Park and River Forest who have made major contributions in their field. Click on any of the names below or visit the Hometown Legends webpage. If you don't see your favorite hometown star, let us know your recommendations for who should be added to the webpage so that we can continue to research and write new stories.
Ellis Coleman, Faith Jefferson Jones, Anna Julian, Percy Julian, Geraldine McCullough, Aaron Parchem, John Register, Sherlynn Reid, Harriette Gillem Robinet, Dr. Robert Satcher, Jr., Ted Wheeler.
Our YouTube Channel
Watch past episodes of our virtual programs "Inside OPRF Museum" and "Ask the Historians." Learn more about extraordinary Black local residents like scientist Percy Julian, artist Geraldine McCullough, and Miss America 1991 Marjorie Judith Vincent.
Traveling Exhibit Open House at Oak Park Public Library
Visit the main branch of Oak Park Public Library to see their special exhibit "The Work," located in the Idea Box near the library's main entrance. This exhibit features leaders who have defied racial barriers to lay the foundation for our diverse, progressive village today and looking towards the future. This display includes a traveling version of Oak Park River Forest Museum's award winning exhibit "Open House: The Legacy of Fair Housing" as well as other items from the museum's collection. Stop by the library or visit their website to learn more. 
Online Exhibit, Unvarnished
Unvarnished: Housing Discrimination in the Northern and Western United States, a free online exhibit on the history of discriminatory housing practices and segregation, is now available to view at UnvarnishedHistory.org.
Black History Bike Tour
As part of Oak Park's first village-wide Juneteenth celebration on in June 2021, Oak Park River Forest Museum compiled a free bicycle tour of sites that tell some of the many stories of African-American life in Oak Park. Click here to view the guidebook and map.
Book Recommendations
Suburban Promised Land: The Emerging Black Community in Oak Park, Illinois, 1880-1980 tells many of the rich stories of Black and White residents who have built a community together and struggled with the often-contentious issue of race in the United States. Visit our online History Store to purchase your copy for 25% off during the month of February.
Recently, board members of the OPRF Museum organized a board book discussion of How the Word is Passed: A Reckoning With the History of Slavery Across America, by Clint Smith. We strongly recommend this powerful, well-written, and very readable book in which the author takes readers on a journey across the country to see how slavery is addressed, or not addressed, by various historic centers and sites. These include plantations, a cemetery, a prison, and places like New York City and Galveston, Texas. The board's lively discussions left us with--in the words of one of Smith's interviewees--a feeling of "discovered ignorance." How could this have happened and I didn't know about it? (p. 77)
Are you interested in joining a discussion about either of these books? Contact us to learn how you can participate in or host an upcoming book discussion.
Find out how a few other local institutions are celebrating Black History Month.
DuSable Museum:
Our region's African American history museum and Smithsonian affiliate has many online programs and videos available on their website.
Oak Park Public Library
Find many programs, videos, and book recommendations assembled on the library's website. 
River Forest Public Library
Register for a programs by Kwame Alexander and Clarence Goodman. Visit the library's website for more information.
Forest Park Historical Society
Find many virtual programs organized by the Forest Park Public Library, the Historical Society of Forest Park, and the Illinois Juneteenth Committee. Visit their website to learn more.
Maywood Public Library
Find special events and programs this month on the library's website.
Chicago Public Library
Find recommendations for books and media to celebrate African American authors and culture. Those with a Chicago Public Library card can participate in book discussions and events. Visit their web page dedicated to this month's celebration of African American History.
WTTW
"NOVA: Forgotten Genius," highlights the work of Percy Julian--acclaimed 20th-century scientist and notable Oak Park resident. Visit their website to watch this video or find upcoming show times.