This exhibit marked the 30th anniversary of the organization that came together in 1989 to support an open, active community of gay and lesbian residents and end discrimination based on sexual orientation in our  villages.
In its first year of existence, the Oak Park Area Lesbian and Gay Association spurred the village board to amend the Oak Park Human Rights Ordinance to include a ban on discrimination in housing, employment and public accommodation based on sexual orientation. And in the 1990s, OPALGA successfully pushed for Oak Park village officials to establish a Domestic Partnership Ordinance and later a Domestic Partnership Registry.
OPRF Museum was gifted with the organizational records of OPALGA in 2014, which includes memorabilia, photos and other archival material that help tell this story. The exhibit examined OPALGA+'s impact in the community and offered context on the national struggle for rights for all regardless of a person's sexual orientation.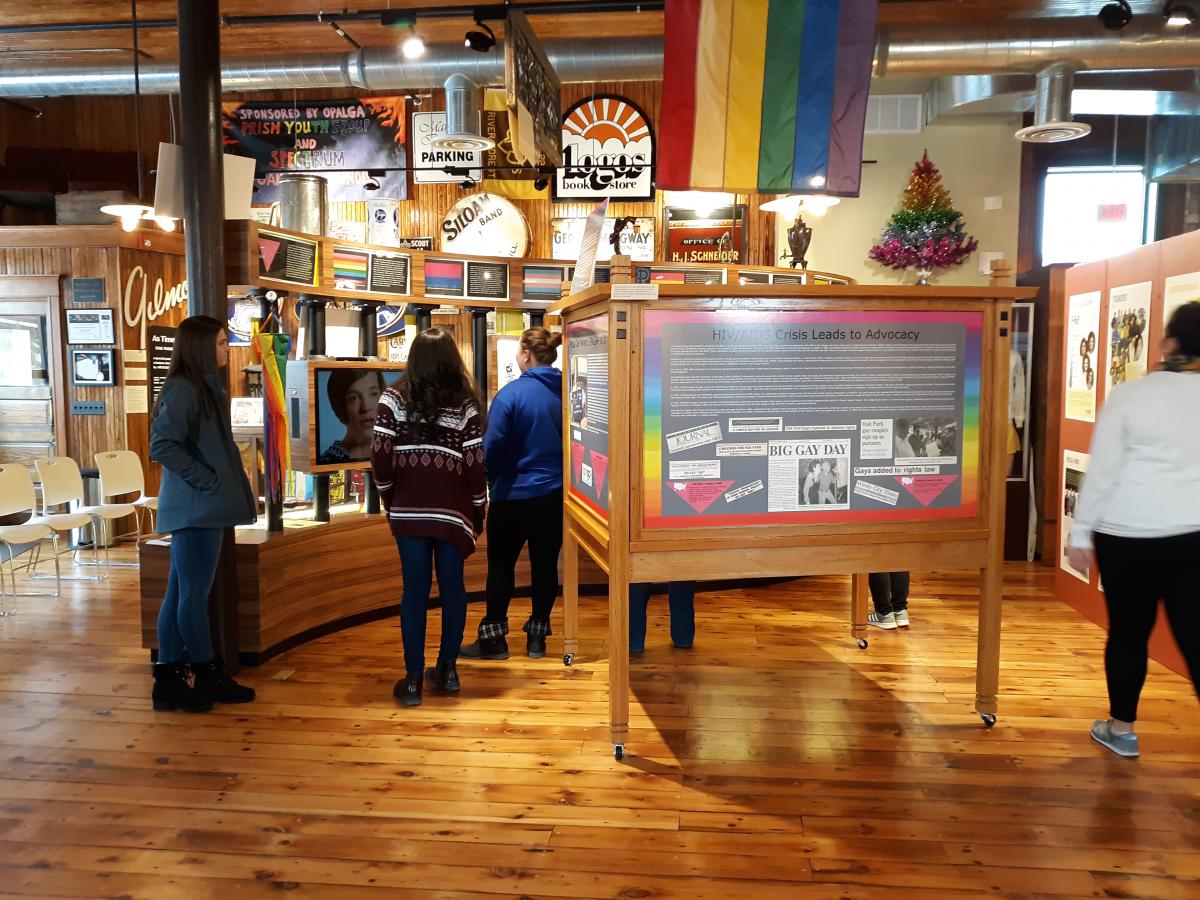 The following pages highlight eras of the organization's history:
Click here to view the Early Years
Click here to view 2019 and Beyond
Click here to view Marches on Washington
The "Proud Oak Parkers: OPALGA+ at 30" exhibit was displayed at Oak Park River Forest Museum from November 6, 2019 to February 29, 2020. This online version has been condensed from the full exhibit. Curated by Elizabeth Nichols, with special thanks to the members of OPALGA+ for their collaboration and input. To learn more about the OPALGA+ Collection at Oak Park River Forest Museum, contact us to make a research appointment.
Also to commemorate the organization's 30th anniversary, OPALGA+ released a book, The Oak Park Area Lesbian and Gay Association: Stories from the History-Making First Decade. To view this book and learn more about OPALGA+ today, visit opalga.org.