Five new signs tell timeless story of Continental Divide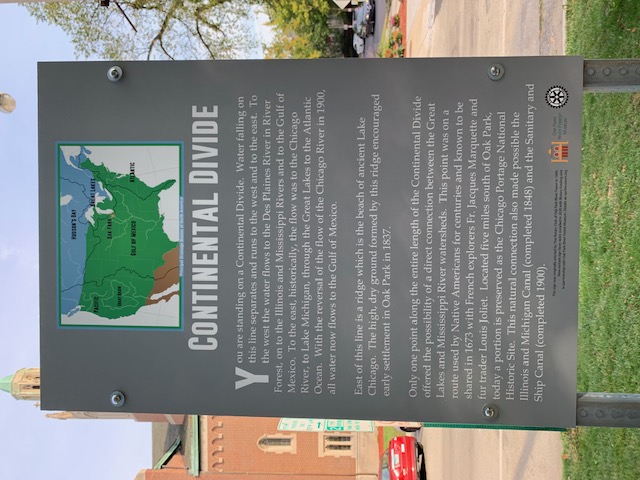 More than 20 years ago, Oak Park architect Bill Dring worked with the Rotary Club of Oak Park and River Forest to create and install five colorful and educational signs marking the contours of the Continental Divide traversing Oak Park from near the corner of North and Ridgeland avenues to Lake and Forest in Downtown Oak Park.
Dring's fascination with the story of the connection between the Mississippi and Great Lakes watersheds that runs through his hometown led him to reach out again to the Rotary Club and Oak Park River Forest Museum to re-design, update, and replace the 1999 signs with new and improved versions that will tell the story of the geological history of our area for another generation.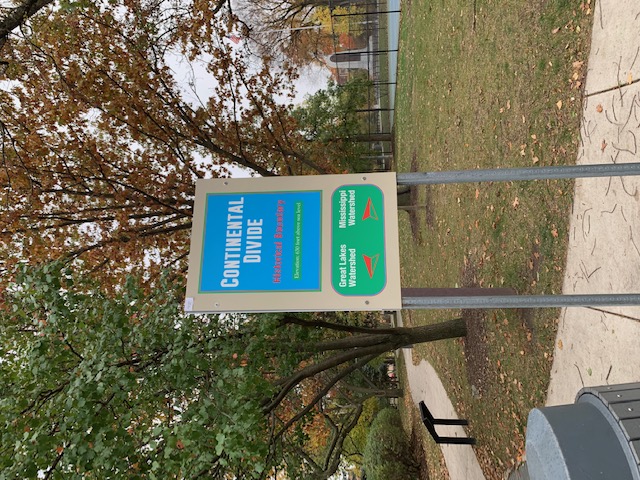 In 2020, all five of those original signs were updated, edited, re-designed, and re-manufactured.  The signs were re-installed in 2020 and 2021. 
The locations of the signs, from north to south:
Parkway of the parking lot, southwest corner of North and Ridgeland avenues
Northwest corner of Taylor Park
Parkway of Chicago Ave. between Linden and East avenues
Northeast corner of Scoville Park
Southeast corner of Lake and Forest
Explore These Online Exhibit Pages
To find out more about this geographical history, follow the links below to view our online exhibit.
The Continental Divide in Oak Park
The Chicago Sanitary and Ship Canal
Watch a Program by Bill Dring
Learn more about the Continental Divide and Bill Dring's work in researching this subject, watch our virtual program "Ask the Historians" from October 2021.